In this update:
Marquette University Law School Poll
Reaction to Marquette Poll
Governor's Race
Lieutenant Governor's Race
State Legislative Races
Post-Session Updates
U.S. Senate Race
Congressional Races
Marquette University Law School Poll
In case you missed it… Michael Best Strategies released a Capitol Insights analysis on the MU Law Poll Wednesday evening.
"Quick Hits" on the poll can be found below, and be sure to check out the full alert here.
Quick Hits on the Poll
President Joe Biden Favorability -12%
Favorability 42% (Was 44% in April poll)
Unfavorability 54% (Was 52% in April poll)
President Joe Biden Job Approval -17%
Approve 40% (Was 43% in April. poll)
Disapprove 57% (Was 53% in April poll)
Governor Tony Evers Favorability +2%
Favorability 44% (Was 47% in April poll)
Unfavorability 42% (Was 42% in April poll)
Governor Tony Evers Job Approval +3%
48% Approve (Was 49% in April poll)
45% Disapprove (Was 43% in April poll)
Sen. Ron Johnson Favorability -9%
Note: 16% of Registered Voters did not register an opinion
Favorability 37% (Was 36% in April poll)
Unfavorability 46% (Was 46% in April poll)
Sen. Tammy Baldwin Favorability +2%
Note: 24% of Registered Voters did not register an opinion
Favorability 39% (Was 43% in April poll)
Unfavorability 37% (Was 36% in April poll)
Partisan Primaries Additional Statistics
In the Wednesday addition of Capitol Insights, statistics provided on the partisan primary favorability were accounting for all voters. Please find below polling favorability for the partisan primary which includes voters by party.
Republican respondents were asked whether the opinions they had of the candidates in the Republican Primary for Governor were favorable or unfavorable.
Rebecca Kleefisch: 44% favorable | 10% unfavorable
Tim Michels: 42% favorable | 7% unfavorable
Kevin Nicholson: 27% favorable | 8% unfavorable
Tim Ramthun: 7% favorable | 10% unfavorable
Democratic respondents were asked whether the opinions they had of the candidates in the Democratic Primary for Senate were favorable or unfavorable.
Mandela Barnes: 41% favorable | 3% unfavorable
Alex Lasry: 24% favorable | 7% unfavorable
Sarah Godlewski: 31% favorable | 9% unfavorable
Tom Nelson: 12% favorable | 8% unfavorable
Reaction to Marquette Poll
Republicans for Governor
Rebecca Kleefisch: "In the head to head against Evers, Kleefisch polled within the margin of the error, unlike any other GOP candidate. Notably, Rebecca pulls more independents than any other primary candidate."
Tim Michels: "The polling reflects what we have been seeing and hearing all across the state. This campaign is less than two months old yet is surging because of the message and the messenger. Tim Michels is the only candidate running to defeat Tony Evers who leads large teams to accomplish big things, and that's what he'll do as governor."
Democrats for U.S. Senate
Governor's Race
Michels releases new ad targeting Biden
In a new advertisement that has the "Endorsed by President Trump" stamp of approval on its opening scene, Republican candidate for governor Tim Michels blasts President Joe Biden and Governor Tony Evers for "destroying our economy" with "the hard working people of Wisconsin paying the price." Set in front of a supply yard of large piping, Michels notes his company was helping to build the Keystone XL pipeline until Biden canceled it. Michels then says "Biden killed hundreds of jobs, sent gas prices way up, making everything more expensive," adding that "only a career politician can make such a mess of things." The ad ends with Michels promising if he's elected governor, he'll "fight to make sure you keep more of your money, and I don't care who I offend to do it."
Michels' campaign said the nearly $1 million ad buy will air statewide on cable, satellite, streaming and digital. The ads will also run on broadcast television in the Milwaukee, Madison, Green Bay, Wausau/Rhinelander and La Crosse/Eau Claire markets.
Freedom Wisconsin PAC reserves $1.2 million in TV ads to support Kleefisch
Freedom Wisconsin PAC, a super PAC whose "top priority for 2022 is ensuring Rebecca Kleefisch is Wisconsin's next Governor," told WisPolitics this week that it's reserved $1.2 million in TV ads to support Kleefisch's bid for the GOP nomination for governor. The PAC is led by Stephan Thompson, who was the campaign manager of former Governor Scott Walker's 2014 re-election campaign.
According to the PAC, the ad will run from July 6 through the August 9 primary. Freedom Wisconsin PAC was most recently involved in the gubernatorial campaign in May when it released a statewide radio ad touting Kleefisch's conservative bona fides.
Lieutenant Governor's Race
Martin releases radio ad, touts work with former GOP governors
Will Martin, a candidate in the Republican primary for Lt. Governor, has released a new radio advertisement that highlights his past work with former Republican Governors Tommy Thompson and Scott Walker. In the ad, the narrator says that Martin has the experience necessary to "shrink state government, cut taxes, reduce regulations, open our state for business, dismantle DPI, expand broadband and end taxes on retirement income."
Martin was Thompson's deputy director from mid-1993 through 1994. He later served in the Walker administration, first as the Director of Business & Community Engagement for the Wisconsin Housing and Economic Development Authority (WHEDA) and then as the Director of Strategic Workforce Development Initiatives for the Wisconsin Department of Workforce Development (DWD).
The ad is reportedly part of a five-figure buy and will run in southeastern Wisconsin through August 9th.
State Legislative Races
Jacobson releases second campaign ad in State Senate run
Brent Jacobson, a Republican candidate for the 29th State Senate District, released the second advertisement of his campaign. Centered around the state economy, the advertisement also highlights Jacobson's endorsement from former Governor Scott Walker. Walker calls Jacobson "a strong, proven conservative leader" while calling for "more leaders with local, real-world experience who are pro-life, pro-jobs, and pro-law enforcement."
In a press release, Jacobson criticized liberal politicians who "ruined our economy" while framing himself as "the candidate in this primary with a record of taking on the left right here at home."
Post-Session Updates
Evers signs order prohibiting gas and diesel price gouging
Governor Tony Evers signed Emergency Order #170 this week, prohibiting price gouging of gasoline and diesel. In a press release announcing the order, Evers said "National inflation is causing the cost of everyday household goods and prices at the pump to go up…This emergency order will help prevent bad actors from taking advantage of Wisconsin drivers[.]" The order declares that a period of abnormal economic disruption exists in the state of Wisconsin and prohibits price gouging of gasoline and diesel until December 1, 2022.
The governor also joined Assembly Speaker Robin Vos and other state GOP leaders in calling for the Environmental Protection Agency to waive the federal reformulated gas requirements for six Wisconsin counties, including Kenosha, Milwaukee, Ozaukee, Racine, Washington, and Waukesha, through the end of the year. The governor's order comes a few months after he called on the federal government to suspend the federal gas tax. Evers has not proposed a similar suspension of the state's gas tax.
Legislature gavels out of Evers' special session 
The GOP-controlled State Legislature gaveled out of a special session that was called by Governor Tony Evers to repeal a state law from 1849 concerning abortion access. The law, which outlaws abortion in all cases except when necessary to save the life of the mother, has received increased scrutiny in the wake of a leaked U.S. Supreme Court opinion that would overturn Roe v. Wade and allow state governments to restrict abortion access. The law has been unenforceable since the 1973 decision, but would likely go into effect should the decision be overturned.
Evers' call for a special session was met with opposition from Republican leadership, who outlined their plan to gavel out of the session nearly as soon as it was announced. Senate Majority leader Devin LeMahieu (R-Oostburg) called the special session "blatantly political" and said that "our pro-life position has not changed." Senate President Chris Kapenga (R-Delafield) similarly called the session a "political stunt." The State Senate and State Assembly ultimately gaveled out of the meetings in about 15 and 25 seconds, respectively.
In response, Evers issued a press release which framed Republicans as being in contrast to public opinion, pointing to a recent poll from Marquette University Law School that found that "…nearly 60% of Wisconsinites support safe and legal access to abortion." He said that Republicans' decision not to act "…will have real and severe consequences for all of us and the people we care about who could see their ability to make their own reproductive healthcare decisions stripped away from them."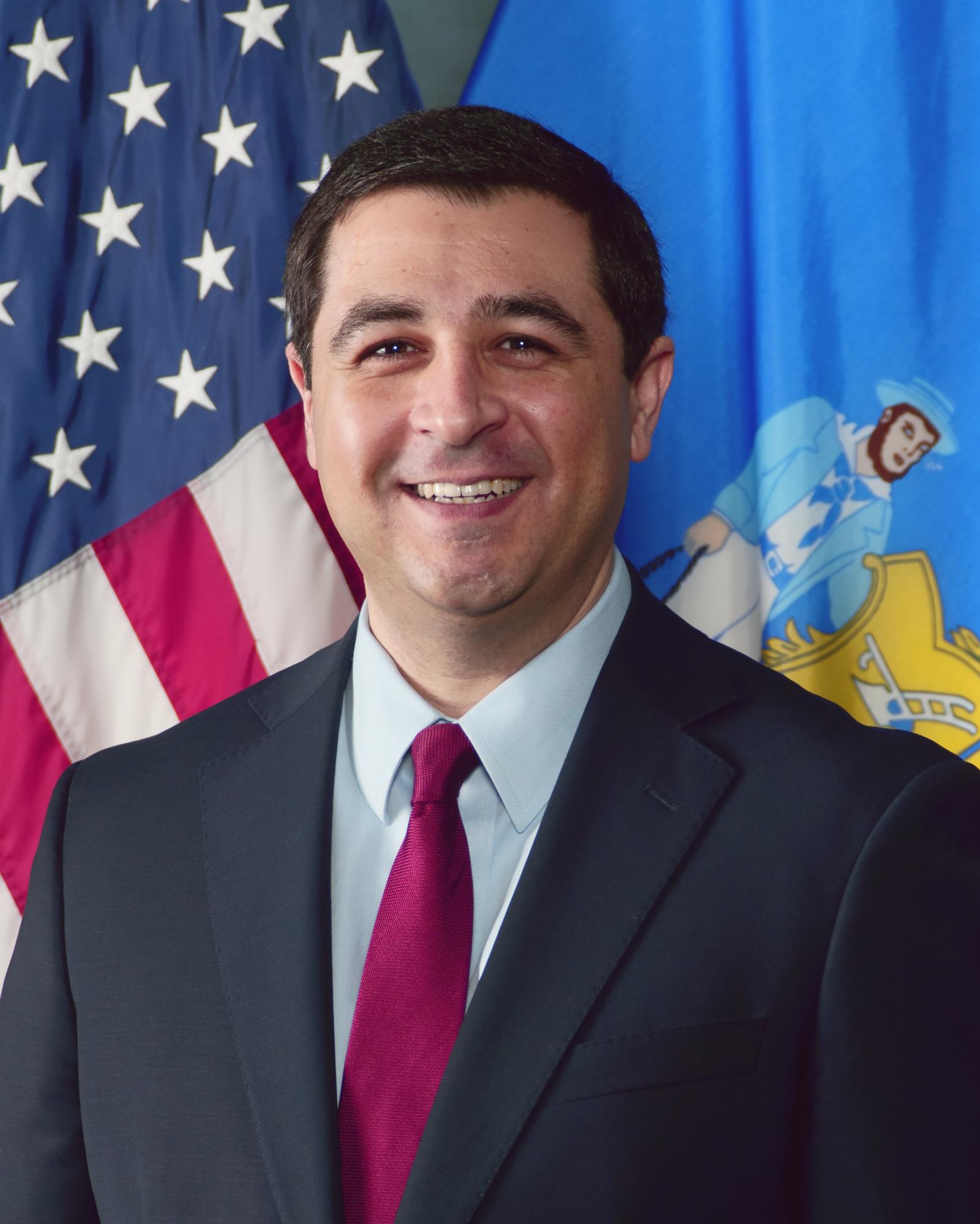 Attorney General Josh Kaul similarly criticized the Legislature's decision, claiming that "there will also likely be widespread uncertainty about the state of the law as people try to decipher whether, and if so how, an archaic and long-dormant 19th century law would apply to 21st century medicine." In contrast, former State Rep. Adam Jarchow, a candidate in the Republican primary for Attorney General, argued that the special session was "an election-year stunt to fire up his base."
Evers announces more than $6.6 million to support youth apprenticeships and jobs training
Governor Tony Evers announced more than $6.6 million in funding to support youth apprenticeship opportunities, job trailing and upskilling in advanced manufacturers, and scholarships for students who are pursuing careers in education. The funding comes from the Workforce Innovation Grant Program, a collaboration between the Wisconsin Economic Development Corporation (WEDC) and the Wisconsin Department of Workforce Development (DWD).
The investment will support projects across twelve counties located in southwestern and central Wisconsin. The first three recipients of this second round of grants are Southwest Wisconsin Technical College, Wisconsin Heights School District, and the Boys & Girls Club of Dane County. Additional recipients will be announced on a rolling basis while a full list of awardees will be released soon.
U.S. Senate Race
Johnson and NRSC launch ad, criticize Biden over inflation
U.S. Senator Ron Johnson has launched a new television and digital advertisement in coordination with the National Republican Senatorial Committee (NRSC). The 30-second video criticizes President Joe Biden over inflation during his tenure, saying that "we're all paying the price for Biden's massive deficit spending." The narrator also touts Johnson for having "…the courage to say no to spending that is mortgaging our children's future."
NRSC had previously announced that it would do a $2.6 joint ad buy with Johnson's campaign. it also plans on spending $9 million in support of him on its own.
Two Democratic PACs to announce millions in additional spending in Wisconsin Senate race
Senate Majority PAC (SMP) and Majority Forward, two political action committees that are affiliated with the Democratic Party, announced that they would spend millions in television advertising in support of Democrats in the U.S. Senate race against incumbent Ron Johnson (R-WI). According to a press release, the buys are part of a new $38 million summer blitz across Arizona, Georgia, Nevada, New Hampshire, Pennsylvania, and Wisconsin. SMP will target Republican Senate candidates and highlight Democratic initiatives while Majority Forward will "aim to support progressive values and hold Senators accountable to their constituents."
Barnes receives endorsements from two major unions
Lt. Governor Mandela Barnes received the endorsements of two unions in Wisconsin in his campaign for the Democratic nomination for U.S. Senate. SEIU Wisconsin State Council, which represents healthcare, public sector, and property services employees, and International Brotherhood of Electrical Workers (IBEW) Local 2150, both endorsed Barnes this week. Notably, this is the first time that IBEW Local 2150 endorsed a candidate in a Senate primary.
In a press release, Brenda Frary, the president of SEIU Wisconsin State Council, called Barnes "a champion for Wisconsin's working people" while Pat Raes, the president of SEIU Healthcare Wisconsin, praised Barnes for knowing that "…all of us…must be able to come together to form strong unions to build a Wisconsin that works for everyone." Similarly, IBEW Business Manager Bob Stone said that Barnes is "a friend of workers" in a second press release.
Congressional Races
McGrath releases new ad touting military, CIA background
House Republican Leader Kevin McCarthy stumps with Van Orden in 3rd CD
U.S. Rep. Kevin McCarthy, the top Republican in the U.S. House of Representatives, traveled to Wisconsin earlier this week to stump for Derrick Van Orden, the presumptive Republican nominee to succeed Rep. Ron Kind (D) as Representative for Wisconsin's Third Congressional District.
McCarthy visited La Crosse "to discuss the impact of Biden and Pelosi's failed economic policies on Wisconsin farmers." As part of the visit, both McCarthy and Van Orden held a roundtable with local farmers and agriculture business owners and then visited a dairy farm in Onalaska. Van Orden said that farmers have been hit hard by rising prices for fuel, fertilizer, and feed. He also claimed that "the vast majority of farmers in the state of Wisconsin don't want government money," instead "we want to be able to run our business in a safe and efficient manner."
Fundraising Opportunities
A list of all upcoming fundraiser opportunities can be found by clicking the button below. For any questions or more information, please do not hesitate to contact your Michael Best Strategies contact.