In this update:
DPW Convention Wrap Up
Governor's Race
Post-Session Updates
U.S. Senate Race
Congressional Races
DPW Convention Wrap Up
Overturning of Roe v. Wade central theme at DPW convention
During his speech at the DPW Convention, Governor Evers said he takes the Supreme Court's decision personally. "I have seven granddaughters who are girls or young women," Evers said Saturday. "Yesterday they were made second-class citizens, and that's b***s****!"
A clip of his speech can be found here via Twitter.
AG Josh Kaul said the court's Friday ruling makes women less safe. U.S. Sen. Tammy Baldwin, D-Madison, told activists they need to get angry, active and involved after the ruling.
DPW Straw Poll results
A straw poll was conducted of 373 delegates and registered guests at the convention on their preferences in Democratic Primary races. State Dem officials said 160 delegates and 588 guests attended the convention in person. There were another 156 delegates who participated in the convention virtually and 206 online guests. They weren't eligible to vote in the straw poll.
U.S. Senate Race:
Barnes: 32.4%
Godlewski: 31.9%
Alex Lasry: 15.5%
Tom Nelson: 9.4%
Lt. Governor:
Sara Rodriguez: 64.6%
Peng Her: 35.4%
Secretary of State:
Alexia Sabor: 67.6%
Doug LaFollette: 32.4%
State Treasurer:
Dr. Gillian Battino: 48.8%
Angelito Tenorio: 39.7%
Aaron Richardson: 11.5%
Governor's Race
GOP governor candidates face off at first debate of primary, Michels absent
Republican candidates for the August gubernatorial faced off at their first debate Monday evening, with the exception of Tim Michels who was absent for a campaign rally. The forum was hosted by radio show host Joe Giganti, and was formatted as a Q&A, with candidates only being allowed time for a rebuttal if they were mentioned by name.
Primary topics of the evening included all three candidates vowing to remove any district attorneys who refuse to prosecute violations of Wisconsin's 1849 abortion ban. Additionally, the three candidates said that they opposed legalization of medical or recreational marijuana in Wisconsin, would sign legislation to bar COVID-19 vaccine mandates, and would prohibit gender reassignment surgery for minors. On the legitimacy of the 2020 election, Ramthun was the only candidate to directly answer whether he believed the election was stolen from President Trump, to which he said "categorically, without exception and without question [the election was stolen]."
Both Kleefisch and Nicholson attempted to evade a yes or no question while nodding to the potential of fraud, before being cut off for not answering the prompt correctly. On inflation and rising costs, Kleefisch said to address the impacts of rising costs she would sign into law a massive tax cut to put Wisconsin at a 3.4% flat income tax. Ramthun said he would shrink the size of government, and Nicholson said he would push to repeal the minimum markup on gasoline.
Evers releases new ad on education
In the ninth ad that Evers has released as part of a $3.5 million buy, Evers is touted by Wisconsin moms for doing the right thing when it comes to education. The ad features a group of women who are only identified by their first name and that they are a "Wisconsin mom." One woman says that Evers is a "teacher who gets it," while another says he worked "with both parties to fund schools by more than we have in the last 20 years," and a third says that "Our schools are now ranked in the top 10 in America." Others say Evers is investing in skills and technical training and mental health counseling, as well as recruitment and retainment programs for teachers. The campaign said the new spot will run on broadcast and cable TV.
Kleefisch releases new ad focusing on her "pro-life" stance
The ad, narrated by Kleefisch, states that she stood with former governor Scott Walker while serving at Lt. Governor to "defund Planned Parenthood," and that the campaign's "fight to save unborn babies moves to Madison" following the Friday ruling by the U.S. Supreme Court. "We need a leader who will stand firm in this fight and never waver," Kleefisch says. "As your governor, I will defend the sanctity of life, always." The campaign released the spot late Friday after the U.S. Supreme Court's ruling. It said the spot is running statewide on TV and digital, but didn't provide other details.
Former Ambassador to the UN Nikki Haley stumps for Rebecca Kleefisch
Former U.S. Ambassador to the UN and South Carolina Governor Nikki Haley joined Rebecca Kleefisch on Tuesday on the Regular Joe Show to talk about how the pandemic highlighted the need for conservative governance.
Ambassador Haley stated, "I wanted to come to Wisconsin and support a pro-life, pro-2nd Amendment, pro-freedom, conservative union buster, and that's Rebecca Kleefisch for governor… I'll just take you back to a great conservative woman, Margaret Thatcher, who said, 'if you want something said, ask a man, if you want something done, ask a woman' — and you've got a great woman here that I think will be a fantastic governor for the state of Wisconsin."
Post-Session Updates
Attorney General Josh Kaul files lawsuit seeking to overturn 1849 abortion ban
On Tuesday, Democratic Attorney General Josh Kaul announced that he has filed a lawsuit to overturn Wisconsin's 1849 abortion ban. He argues that the ban has been superseded by other restrictions on the procedure in the years since and is therefore unenforceable. The only exception within the 1849 law is for the life of the mother, whereas other laws approved since include exceptions for things like woman's health. The lawsuit also includes a ban on abortion after 20 weeks which was passed by Republicans in 2015.
"Wisconsin abortion providers cannot be held to two sets of diametrically opposed laws, and the Wisconsin people deserve clarity," the state Department of Justice argued in the suit filed in Dane County.
Reaction to lawsuit:
Rebecca Kleefisch, GOP Candidate for Governor:
"It's insulting to hear Tony Evers and Josh Kaul tell Wisconsin women that they cannot have babies and be successful. Enforcing the law on the books isn't difficult. Tony Evers' lawsuit is nothing more than a sham to continue his long-standing history of lawlessness in Wisconsin."
Tim Michels, GOP Candidate for Governor:
"People are sick and tired of the political class thinking they are above the law, that somehow their political leanings hold more weight than state law and the Constitution. In my Administration, the laws will be enforced. DAs who refuse to enforce the law as a matter of set policy will be removed. The people of Wisconsin will have the ability to remove Tony Evers and Josh Kaul in just a few months and I'm confident that will happen."
Adam Jarchow, GOP Candidate for AG: "The Attorney General's job is to uphold the law, not work to overturn it. This is simply another election year stunt to gin up the Democrats' demoralized base."
Eric Toney, GOP Candidate for AG & Fond du Lac County DA:
"This is a political stunt with dubious legal standing by the attorney general and he should dismiss this lawsuit immediately."
Heather Weininger, Executive Director of Wisconsin Right to Life:
"We are disappointed, but not surprised to see that our top elected officials refuse to do their jobs and enforce the laws on our books. Rest assured, we'll continue to work with the state Senate and Assembly to fight this lawsuit, and no matter what, we'll continue our daily work of protecting mothers and babies throughout Wisconsin."
Wisconsin Family Action:
"Kaul and Evers have taken an interesting approach in their messaging—blame Republicans for the abortion-banning law not being enforceable. That's ludicrous. The abortion restrictions and regulations that have been enacted have been only in response to a rogue US Supreme Court in 1973 foisting abortion on demand across the country, trouncing on the right of each state to deal with the matter. None of those laws contradict the 1849 law. If this law isn't enforceable, why have the liberals introduced legislation numerous times, including this past session, to repeal it?"
Planned Parenthood Wisconsin:
"Today, Wisconsin Attorney General Josh Kaul announced his intent to challenge the enforceability of Wisconsin's 173 year old criminal ban on abortion that criminalizes abortion at all stages of pregnancy without exception for rape, incest or the health of the woman. Planned Parenthood President and CEO Tanya Atkinson applauded this important effort to challenge this archaic law and to restore patient access to essential health care."
ACLU Wisconsin:
"Wisconsin's abortion ban was enacted in 1849, 173 years ago. Let me repeat that: this ban was passed 173 years ago, a time when women were deprived of their right to vote and slavery was still legal in the United States. I think we're all right to question the validity of such an outdated and archaic law in 2022, and we hope this litigation will result in a declaration that it is unenforceable."
Evers announces $9.7 million in workforce grants
Gov. Tony Evers announced up to $9,700,000 in workforce grants to the Waupaca County Economic Development Association and the Goodwill Industries of North Central Wisconsin. The funding comes from the Workforce Innovation Grant Program, a collaboration between the Wisconsin Economic Development Corporation (WEDC) and the Wisconsin Department of Workforce Development (DWD).
About $3,200,000 will go to the Waupaca County Economic Development Association, which will use the funding to support a workforce transportation program. Options will include a new Micro-Transit Service, volunteer drivers, and local taxi companies, to provide up to 26,000 rides annually. Other long-term community goals involve both healthcare and food insecurity.
About $6,500,000 will go to the Goodwill Industries of North Central Wisconsin, which serves Calumet, Outagamie, Waupaca, Waushara, and Winnebago counties. The funds will be used for a collaborative program with Fox Valley Technical College (FVTC) and Rawhide Youth Services to prepare over 200 trainers to use a trauma-informed approach to workforce education and services. Up to 460 individuals from local men's and women's shelters, as well as community organizations, will be engaged through the program.
Assembly Republicans write Evers, request $10 million in ARPA funding for pregnancy resource centers
On Wednesday, a group of 38 Assembly Republicans led by Speaker Robin Vos and Majority Leader Jim Steineke sent a letter to Governor Tony Evers requesting that "$10 million in [ARPA] federal funding be immediately provided to pregnancy resource centers across Wisconsin."
According to the letter, the $10 million in funding is being requested because "being pro-life is more than just being against abortion; it also means providing the necessary resources, guidance, and support for expectant mothers." The letter goes on to state the money will help support expectant-mothers throughout their pregnancy and will also help save the lives of unborn children.
The letter comes on the heels of a recent U.S. Supreme Court decision striking down Roe v. Wade and Planned Parenthood v. Casey, prior court cases that had governed access to abortion in the U.S. since 1973 and 1992, respectively. The letter also closely follows a lawsuit filed earlier this week by Attorney General Josh Kaul seeking to nullify Wisconsin's existing 1849 abortion law.
SCOWIS rules Frederick Prehn may continue to serve on the DNR Board
After more than a year of litigation and uncertainty, Wisconsin's Supreme Court ruled that Frederick Prehn may continue to serve on the state's DNR Board. In the 4-3 ruling, the court found the expiration of Prehn's term doesn't create a vacancy under state law. The court ruled that "Until his successor is nominated by the Governor and confirmed by the senate…Prehn may be removed by the Governor only for cause."
Prehn was originally appointed to the board in 2015 by former GOP Governor Scott Walker, with a term set to expire May 1, 2021. Although Evers announced the appointment of Sandra Dee Naas to replace Prehn on the DNR Board, the senate never confirmed Naas and Prehn declined to step down from his position. Attorney General Josh Kaul filed a lawsuit in Dane County circuit court seeking to compel Prehn to step down. After the circuit court dismissed the AG's lawsuit, he appealed to the state Supreme Court. The Supreme Court subsequently affirmed the lower court's ruling. As a result, Prehn will continue to sit on the DNR Board until he voluntarily steps down, or the governor nominates and the senate confirms another candidate for the board.
In response to the decision, Governor Evers put out a press release saying in part, "Today's decision continues to underscore the erosion of democratic institutions at the hands of Republicans in this state. It's wrongheaded, it's shortsighted, and it's politics at its most dangerous."
Retirement of three coal plants delayed due to energy supply fears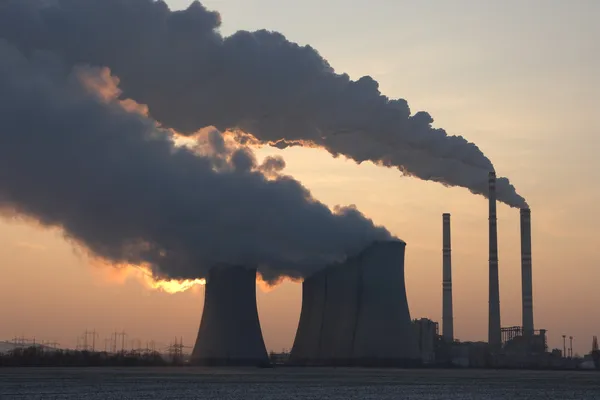 WE Energies and Alliant Energy announced separately the retirement of three large coal plants in Oak Creek, Sheboygan, and Portage will be delayed between 1-3 years due to ongoing concerns over energy supply shortages. Referring to the closure of the Oak Creek plant, We Energies president Scott Lauber said "The decision to postpone the retirement dates for these units is based on two critical factors: tight energy supply conditions in the Midwest power market and supply chain issues that will likely delay the commercial operation of renewable energy projects that are currently moving through the regulatory approval process." Both companies said they remain committed to achieving aggressive environmental goals by meeting defined benchmarks in CO2 emissions reductions no later than 2030.
In the wake of the announcements from WE Energies and Alliant Energy, Scott Manley, VP of government relations for Wisconsin Manufacturers & Commerce (WMC) said the chance of rolling blackouts is creating concern among manufactures across the state. That's because the delayed retirements of the coal plants come on the heels of a newly-released study by the Midcontinent Independent System Operator (MISO), which oversees the electricity grid across Wisconsin and all or part of 14 other states and the Canadian province of Manitoba, predicting its coverage area could see electricity shortages in summer 2023. A separate reliability assessment conducted by North American Electric Reliability Corporation (NERC) warned of potential rolling blackouts happening as early as this summer.
Just two months ago, Governor Tony Evers released his Clean Energy Proposal, which includes a goal to reach 100% carbon-free electricity by 2050.
Tax collections up for FY22
Last week the Department of Revenue reported general fund tax collections through the end of May for FY22 were up 5.2% compared to the same period last year. Previously, the Legislative Fiscal Bureau (LFB) had projected a 3.2% decrease for the fiscal year, which ended June 30. Wisconsin's three largest general fund taxes are individual income, sales, and corporate. LFB Director Bob Lang said the state had already collected $2.4 billion in corporate taxes through the end of May, which is roughly what the LFB projected the state would take in over the course of the entire fiscal year.
Although the additional collections are a positive for the state, which has a projected $3.8 billion budget surplus for 2021-23, the Republican co-chairs of the Joint Finance Committee continued to urge caution for future state budgeting. Rep. Mark Borne attributed the increase in tax collections to inflation and warned of "lots of clouds on the horizon" in terms of a possible economic recession while Sen. Howard Marklein wrote in a recent column that "Holding this [budget surplus] to manage the future in an inflationary environment is the responsible and reasonable thing to do."
Later this summer, the LFB will release a preliminary summary of the entire fiscal year's tax collections.
Senate Race
Internal poll shows competitive Democratic primary
An internal poll conducted by Alex Lasry's campaign shows that he is statistically tied with Lt. Governor Mandela Barnes in the Democratic primary for U.S. Senate, highlighting a competitive race with about a month to go until election day.
The poll surveyed 600 likely Democratic primary voters in Wisconsin. Of those respondents, 33% said they supported Barnes while 30% supported Lasry — well within the margin of error of +/- 4.0 percentage points. The poll also found that 15% of respondents supported State Treasurer Sarah Godlewski.
Additionally, the poll found that 36% of respondents said that Lasry had the best chance to beat incumbent Sen. Ron Johnson (R-WI), compared to 28% for Barnes and 11% for Godlewski.
Congressional Races
Pfaff lands three union endorsements
State Sen. Brad Pfaff (D-Onalaska) picked up three significant union endorsements this week in his campaign in the Democratic primary for Wisconsin's 3rd Congressional district.
The Wisconsin Education Association Council (WEAC), which represents educators and other related staff, recommended Pfaff to its members. They were joined by the National Education Association (NEA), its parent organization at the national level. Pfaff heralded both groups' endorsement by pledging to "fight to ensure every child in Wisconsin receives a world-class education" and to "invest in our public schools and pay our educators fairly."
The International Brotherhood of Electrical Workers (IBEW) Local 2150 also endorsed Pfaff's candidacy. The union represents over 5,000 workers in the electrical industry and is the largest IBEW chapter in the state. Bob Stone, the local's business manager, said that Pfaff would be "the fighter that Wisconsinites need in Washington."
Fundraising Opportunities
A list of all upcoming fundraiser opportunities can be found by clicking the button below. For any questions or more information, please do not hesitate to contact your Michael Best Strategies contact.