In this update:
ICYMI: Wisconsin Primary Elections Result
Governor's Race
Secretary of State's Race
Legislative Races
Post-Session Updates
U.S. Senate Race
ICYMI: Wisconsin Primary Elections Result
For results and analysis related to Tuesday's primary election, be sure to check out the Michael Best Strategies Election Alert.
Click here to view the MBS Election Alert. 
Governor's Race
Evers and Michels pivot to General Election Messaging
This week in a press conference in Madison, Governor Tony Evers began framing up his General Election arguments against his Republican opponent, Tim Michels. Calling out Michels for his connection to former President Donald Trump, Evers said Michels has "taken positions that clearly he cannot back off of, and his relationship with Trump is going to drive his campaign. That's his problem, not mine." Evers also criticized Michels for his attempt to portray himself as a blue-collar worker and political outsider. "First of all, there's not many blue-collar workers that have the number of homes that Tim Michels has," Evers said. "Second of all, if he portrays himself as I've seen him — as an outsider — that's one of the biggest jokes of his campaign."
Leveling his own criticism at Evers and Democrats while campaigning at the Wisconsin State Fair, Michels said they are "leaving the hard-working people of Wisconsin behind" and that "this race was not about winning a primary, this race was about getting Tony Evers out of office. He's weak from COVID to Kenosha, failing the people of Wisconsin."
Michels releases new TV ad, calls Evers and Biden "two peas in a pod"
"Tony Evers. Joe Biden. They're two peas in a pod." At least that's what Tim Michels is trying to convince voters to think in his new TV ad released this week titled "Peas." According to Michels campaign, the $500,000 ad-buy is airing statewide on broadcast and cable TV.
The spot opens with Tim Michels driving a truck while saying to the camera "I'm Tim Michels. I'm not a politician — I'm a businessman who helped build a great Wisconsin company and created thousands of jobs." He goes on to lambast Governor Tony Evers and President Joe Biden for being "career politicians in way over their head." The ad closes with Michels saying he's running for governor because "we need to have strong, proven, executive leadership in Madison that can get things done and make this state as great as it can be."
Watch the ad here: Two Peas in a Pod – YouTube
DGA-backed group begins ad campaign in WI
The Alliance for Common Sense, an affiliate of the Democratic Governors Association (DGA), has launched a new advertisement that criticizes Republican gubernatorial nominee Tim Michels for his "radical, divisive agenda."
A DGA spokeswoman said that the ad will run statewide, while a second version will be aired in the Milwaukee-area market. While it is unknown how much the group is spending on the ad, the DGA previously announced in May that it would spend $21,000,000 in initial television ad buy reservations in Wisconsin.
The ad claims that, "in [Michels'] Wisconsin, teens can buy AR-15s. But laws that stop domestic abusers from getting guns 'won't happen hear.' Our taxes could go up $500,000,000 and we help fund Milwaukee private schools while our public schools go broke." The spot concludes with the narrator saying that Wisconsinites "don't have to take" Michels' agenda because "it's not his Wisconsin, it's yours."
Watch the ad here: Yours – YouTube
Secretary of State's Race
La Follete forgoes in-person campaigning for general election
Fresh off his primary election victory over fellow Democrat and Dane County Chair Alexia Sabor, longtime Secretary of State Doug La Follete told WisPolitics.com that he does not plan on doing any in-person campaigning for the November general election. Despite spending less than $100 on his campaign and spending nearly one month on vacation in Africa just before the August 9th primary, La Follete still managed to defeat Sabor by capturing 64% of the total vote.
La Follete will face off against state Rep. Amy Loudenbeck (R-Clinton), who emerged victorious out of a field of three candidates by capturing 46% of the total vote. With election security being an issue of concern for many Wisconsin voters, and Republican gubernatorial nominee Tim Michels promising to disband the Wisconsin Elections Commission if he wins, the race for Secretary of State continues to receive increased attention during the 2022 campaign cycle.
Legislative Races
Republican candidate for the 6th AD debating recount
Dean Neubert — a small business owner from Hortonville and Republican candidate for the state's 6th Assembly District — is staying silent on whether he'll request a recount in the 6th AD's Republican primary. The six-way GOP primary left Neubert trailing his opponent, Peter Schmidt of Bonduel, by just 63 votes. According to unofficial returns, Schmidt had 2,156 votes to Neubert's 2,093 votes. Although state law allows any candidate to request a recount if the margin is less than 1%, Neubert would have to pay for the recount because his vote deficit is more than 0.25%.
The 6th AD is a plus-35 GOP seat. The 6th AD's incumbent representative, Gary Tauchen (R-Bonduel), announced his retirement over a year ago. The winner of the GOP primary will face Democrat William Switalla, of Wittenberg, in the November general election.
Post-Session Updates
GOP legislators intervene in elections-related lawsuit
This week, Senate Majority Leader Devin LeMahieu and Assembly Speaker Robin Vos received approval along partisan lines from the Joint Committee on Legislative Organization to authorize the hiring of private attorneys to intervene in a lawsuit that seeks to bar local clerks from filling in missing information on absentee ballot envelopes. In 2016 and then again in 2020, the Wisconsin Elections Commission (WEC) released guidance directing clerks to correct minor mistakes on absentee ballot envelopes, such as a witness' ZIP code missing, without returning the ballot to the voter. In December 2021, the WEC voted to promulgate an emergency administrative rule to codify its guidance from 2020. Just last month, the Legislature's administrative rules committee suspended that WEC rule claiming it violated state law. However, the WEC's original guidance from 2016 remains in effect and a vote earlier this year by the commission to withdraw the guidance deadlocked in a 3-3 tie. As a result, three private citizens and the Republican Party of Waukesha County filed a lawsuit seeking to bar clerk's from following the WEC's 2016 guidance.
At the behest of Senate Majority Leader LeMahieu and Assembly Speaker Vos, members of the Joint Committee on Legislative Organization authorized hiring private attorneys to intervene in the lawsuit to bar clerk's from correcting missing witness information on absentee ballot envelopes. Explaining the rationale behind filing the motion to intervene, LeMahieu said "lawless ballot curing cannot and will not be allowed to continue. We're putting the full weight of the Legislature behind this lawsuit to shut down WEC's defiant and flagrant abuse of the law."
Costs for nine highway projects runs $62 million over February estimate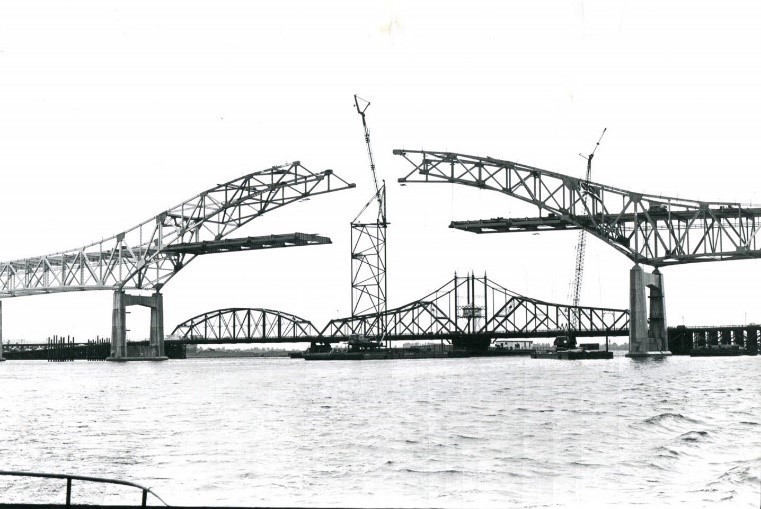 The Wisconsin Department of Transportation (WisDOT), in a report to the Transportation Projects Commission (TPC), announced that the cost of nine major highway projects is about $62,300,000 greater than what the agency had previously estimated in February, an increase of about 1.8%.
The report attributed about $3,300,000 of this increase to locally requested and funded construction work to the U.S. 51 project in Dane County. The remaining $59,000,000 was attributed to "inflationary material cost increases." While the cost increase is not expected to delay project work in the current fiscal year, it will "…likely preclude advancement of work into the current fiscal year."
Meanwhile, the letter stated that the total cost of the Southeast Wisconsin Freeway Megaprojects Program (SE Mega) was reduced by $600,000, as "…some costs have come in less than expected during project closeout."
Evers, Walz announce request for nearly $900 million in federal funding to rebuild interstate bridge
Governor Tony Evers, along with Minnesota Governor Tim Walz (D), announced that their respective departments of transportation are seeking $889,500,000 million in federal funding under the Infrastructure Investment and Jobs Act to rebuild the John A. Blatnik Bridge that connects Duluth, Minnesota with Superior, Wisconsin.
The Blatnik Bridge was built in 1961 and is "an important freight and commercial connection between the Twin Ports." The bridge serves over 33,000 cars per day and has a current load posted for 40 tons. It is jointly owned and managed by the Minnesota department of Transportation (MnDOT) and the Wisconsin Department of Transportation (WisDOT).
According to the press release, the replacement project will seek to improve safety and accommodate for oversize and overweight loads. Evers framed the request for funding as "…a once in a generation opportunity to modernize the critical infrastructure that makes our economy work."
U.S. Senate Race
Johnson releases new biographical ad
A new one-minute ad released this week by U.S. Sen. Ron Johnson seeks to humanize the two-term Senator by narrating his rise from humble working-class roots to successful businessman and entrepreneur. Other than saying the ad will run on TV, further details of the buy were not provided by Johnson's campaign. Narrated by Sen. Johnson's brother, Dean Johnson, the ad opens with Dean saying Sen. Johnson was raised by "two loving parents with deep faith who taught him the value of work." The ad alludes to Johnson's work ethic by recounting jobs he had as a youth that included shoveling snow, washing dishes, and bailing hay. The spot then turns to Johnson's family life and his marriage to Jane, his wife of 45 years, saying "his work and family define him." Moving on to Johnson's manufacturing business and his roll-up-one's-sleeves-mentality, the narrator says Johnson "performed just about every task in that business. He installed and operated the equipment, loaded trucks and kept the books," and that "his business didn't export jobs, it exported plastic." The add concludes with Dean Johnson saying about his brother, Sen. Johnson, that "his quiet but extensive charitable work was never done for show but simply to lend a helping hand — a value he learned from our parents. He's my brother, and my best friend."
One Nation releases new TV ad praising Ron Johnson
Conservative advocacy organization One Nation launched a new TV ad this week praising Republican U.S. Sen. Ron Johnson for "fighting to help Wisconsin families." The spot is part of a previously announced $9 million issue ads campaign supporting the two-term Senator from Wisconsin. The ad features a woman named Morgan J. of Oconomowoc, a self-described "mom of four kids" who can "appreciate the impacts of inflation." Morgan says "DC liberals just keep spending" and because of that spending "families are paying the price." The spot closes with Morgan urging viewers to call Johnson and tell him to "keep fighting to stop the spending and hold DC liberals accountable."
Watch the ad here: ON: "Morgan" 30s – WI – YouTube
Fundraising Opportunities
A list of all upcoming fundraiser opportunities can be found by clicking the button below. For any questions or more information, please do not hesitate to contact your Michael Best Strategies contact.