In this update:
Inauguration
Administration Updates
Legislative Updates
Election Updates
Fundraising Opportunities
Inauguration
Evers delivers second inaugural address
Governor Tony Evers (D-Plymouth) was sworn into a second term on Jan. 3 at the State Capitol. In his second inaugural address, Gov. Evers said the state's voters in November "rejected a trajectory bent toward permanently undermining the tenets and institutions that are fundamental to who we are as a people," as well as a "return to the bitter politics of resentment." The governor said there were many voters who might not always agree with him, but still cast a vote for him because of "feeling the weight of a republic on the brink." He also said that a majority of the state's voters supported him because they want schools fully funded, climate change addressed, tax relief for middle-class families — not "millionaires and billionaires who don't need the extra help to afford rising costs," and the expansion of BadgerCare. Gov. Evers not only looked back on the November election, he also outlined his policy and budget priorities going forward.
Gov. Evers said his priorities for the next four years include fully funding education, "transformative improvements" for funding local governments, addressing the workforce shortage, expanding affordable housing in rural and urban areas, ensuring access to safe water, and restoring the "freedoms that Wisconsinites had until June 23, 2022, the day before the U.S. Supreme Court overturned Roe v. Wade." The governor ended his speech on an optimistic note; "There's no question that the work we must do to build the future we want for our kids, our grandkids, and our state is only possible if we're willing to do it together. And I believe that together we will."
In response to Gov. Evers' address, both Assembly Speaker Robin Vos (R-Rochester) and Senate Majority Leader Devin LeMahieu (R-Oostburg) told reporters separately the governor may have talked about bipartisanship, but the speech had partisan undertones. "It was an interesting speech," Sen. LeMahieu said. "[Gov. Evers] talked about working together but all of his ideas were highly partisan issues. I'm not sure how that's actually working together." Speaker Vos on the other hand said the governor's inaugural address sounded like campaign trail rhetoric. "I hope that he will revisit what his priorities are so we can get things actually accomplished rather than political posturing," Speaker Vos said.
Watch here: Gov. Tony Evers inaugural speech – YouTube
Kaul delivers inaugural remarks
Attorney General Josh Kaul delivered inaugural remarks after being sworn in for a second term as Wisconsin's attorney general on Jan. 3. AG Kaul's speech sounded a hopeful note, saying there is much more that unites Wisconsinites than divides them. "Let's not mistake close elections for polarization. Let's not confuse divided government with a divided state. Because the reality is that there is so much that unites us and that provides a solid foundation for progress." AG Kaul said that regardless of where a person lives in the state, they all want the same thing. "Wisconsinites want their families to be safe from crime, want their kids to go to good schools, want to be safe drinking the water from the tap, want health care to be accessible and affordable, and don't want our freedoms to be taken away." The AG's speech concluded with him calling for the state's residents to "cast divide-and-conquer politics aside and commit to finding common ground for the common good of Wisconsinites."
Watch here: https://youtu.be/ow58IgkwyV0?t=4610
Rodriguez delivers inaugural remarks
Lt. Governor Sara Rodriguez (D-Brookfield) delivered inaugural remarks after being sworn into her first term as Wisconsin's Lt. Governor. She said Wisconsinites are "ready for the bold, urgent solutions Gov. Evers and I have been fighting for to address the challenges we face—solutions that won't change who we are as a state, but instead ensure our state can be all we've set out to be." Lt. Gov. Rodriguez said her priorities for the next four years would coincide with the issues she heard about from the state's residents while she was on the campaign trail including ensuring people can earn a good living and have access to quality and affordable healthcare, as well as paid family leave. She also identified investing in public schools, reducing gun violence with "commonsense gun safety reform," and "building greener, more sustainable infrastructure," as top priorities of hers. The lt. governor said "we believe that reproductive healthcare is healthcare and that every person should have the right to make their own reproductive healthcare decisions without interference from elected officials."
Like Gov. Evers and AG Kaul, Lt. Gov. Rodriguez concluded her speech emphasizing unity and the common interests of Wisconsinites. "There isn't a one-size-fits-all solution to our challenges," the lt. governor said. "It's going to take all of us working together, bringing our ideas to the table, and connecting the dots to build the sort of future we want for our state."
Watch here: Wisconsin's governor sworn in for second term | Gov. Tony Evers 2023 inauguration ceremony – YouTube
Legislature convenes for inaugural ceremonies
Twenty-four new members were sworn into the Assembly on Jan. 3, including 16 Republicans and 8 Democrats. On the Senate side, six new members were sworn in, including 5 Republicans and 1 Democrat. The GOP now controls the Assembly with a 64-35 majority and the Senate with a 21-11 majority and one vacancy.
Administration Updates
Scores of Evers appointees remain unconfirmed
Governor Tony Evers (D-Plymouth) was sworn in as Wisconsin's governor for a second term this week, but nearly 180 of the people he appointed to state agencies, boards, and commissions during his first term have still not been confirmed by the state Senate according to an article by Wisconsin Public Radio. Included in that number are five members of Gov. Evers' cabinet who continue to lead state agencies despite not having been confirmed by the Senate. Without confirmation, the governor's political appointees can be fired at will by the Senate, as happened to then-Department of Agriculture Secretary-designee Brad Pfaff in 2019.
The state Supreme Court ruled in June that gubernatorial appointees can stay on after the expiration of their terms if the Senate has not confirmed their replacement. Since the November election, four of former Governor Scott Walker's appointees whose terms had previously expired resigned their seats. Wisconsin Department of Natural Resource's Board member Fred Prehn resigned last month saying "It is time for the state legislators to act on Governor Evers nomination as soon as practical and it is now time for me to move on." This week, three appointees to the Wisconsin Technical College System Board resigned including Dairy farmer Becky Levzow, former Republican state Rep. Mary Williams and ABC of Wisconsin Vice President Kelly Tourdot. The resignations mean that Gov. Evers' appointees will now be able to serve as acting members of those boards, but could still be fired at will by the Senate until that body holds a confirmation hearing on their appointment.
Shortly after Gov. Evers won re-election in November 2022, he told reporters that he would be asking Senate Majority Leader Devin LeMahieu (R-Oostburg) what needs to happen for his appointments to get a confirmation hearing. "Tell me what I can do to get you to move on these issues," Evers said. "He needs to tell me. If it's going to be impossible, it's going to be impossible. But the idea [can't be] that we're going to shut down the Board of Regents and DNR for another four years, hoping that [Republicans] are going to win another election." In response, Sen. LeMahieu promised to "treat appointments through the normal committee process," but also warned that "if we're going to confirm some of these appointments, they need to be people who are qualified and serious in these positions and not just political operatives doing the will of, you know, environmental extremists or other types of people."
Evers announces listening session dates
Governor Tony Evers (D-Plymouth) announced this week upcoming locations and dates to continue his statewide 'Doing the Right Thing' listening session tour, including another virtual listening session, as well as visits to Wausau, Superior, and Eau Claire. The governor is hosting the listening session to hear directly from Wisconsinites on the issues that matter to them as he prepares his 2023-25 executive budget. "Budgets are about priorities, and it's been a pleasure traveling around the state and meeting with Wisconsinites to hear how they want to see their priorities reflected in the next state budget," said Gov. Evers.
All participants should register to attend at the links below. Wisconsinites are also welcome to submit written comments on any topic at any time before or after the listening sessions here.
Virtual Budget Listening Session
Wednesday, January 11, at 6 p.m.
Register to attend here.
Budget Listening Session in Wausau
Thursday, January 12, at 5:30 p.m.
Register to attend here.
Budget Listening Session in Superior
Tuesday, January 17, at 5:30 p.m.
Register to attend here.
Budget Listening Session in Eau Claire
Wednesday, January 18, at 5:30 p.m.
Register to attend here.
$774.8 million surplus projected for state's Medicaid fund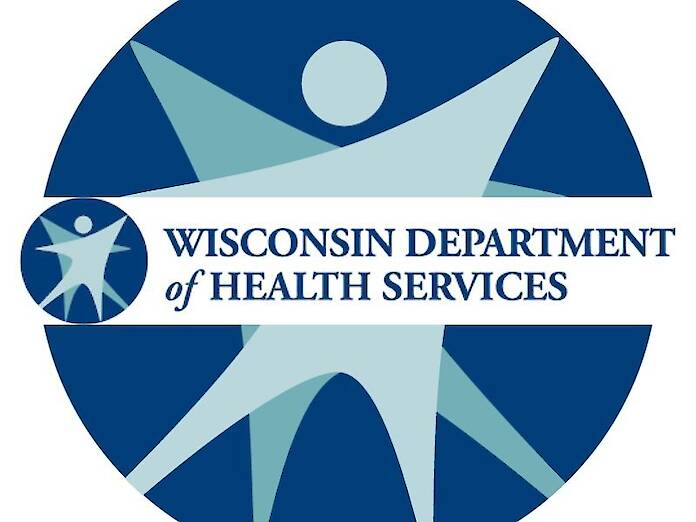 The state Department of Health Services (DHS) released a report at the end of last month projecting Wisconsin's Medicaid fund would finish the fiscal year with a $774.8 million surplus, $269.9 million more than what was expected three months ago. DHS attributed the increased surplus to an enhanced federal reimbursement rate for those covered by the program that was originally expected to expire in March 2023. Instead, the omnibus spending legislation enacted by Congress last month allowed for a step down of the enhanced rates through the end of calendar year 2023. If the latest projections from DHS remain unchanged, Wisconsin's surplus could be nearly $6.9 billion.
Payne announces staffing assignments
This week, DNR Secretary-Designee Adam Payne announced his staffing assignments for his team at the Department of Natural Resources. Deputy Secretary Sarah Barry and Assistant Deputy Secretary Steven Little, who served under Payne's predecessor Preston Cole will be remaining in their roles. The staffing assignments for all positions are:
Deputy Secretary: Sarah Barry
Assistant Deputy Secretary: Steven Little
Chief Legal Counsel: Cheryl Heilman
Legislative Liaison: Sean Kennedy
Communications Director: Katie Grant
Administrator – Division of External Services: Ann Kipper
Administrator – Division of Fish, Wildlife and Parks: Diane Brusoe
Administrator – Division of Forestry and WI's Chief Forester: Heather Berklund
Administrator – Division of Internal Services: Tim Cooke
DNR Secretary's Directors

Northeastern: Jean Romback-Bartels
Southern: Mark Aquino
Southeastern: Mike Thompson
Western: Dan Baumann
Northern: James Yach
Legislative Updates
Vos reelected as speaker
Incumbent Speaker Robin Vos (R-Rochester) was reelected to a fifth term as Speaker of the Assembly, defeating Minority Leader Greta Neubauer (D-Racine) 60-35. Four members of the Republican Assembly Caucus abstained from voting, including Reps. Janel Brandtjen, Scott Allen, Chuck Wichgers, and Ty Bodden. Other than Rep. Bodden, each of the legislators who abstained are Assembly Republicans who held office last session, but were not assigned a leadership role, a spot on the Joint Committee on Finance, or a committee chairmanship for the current session.
Rep. Rob Brooks (R-Saukville), who unsuccessfully challenged Rep. Vos for speaker following the 2020 election, nominated the Rochester Republican for a fifth consecutive term as speaker on Tuesday arguing that "Nobody in this caucus has taken more slings and arrows [than Speaker Vos]." Rep. Brooks also pointed to Speaker Vos' track record on supporting school choice, passing right-to-work legislation, and eliminating the state property tax as examples of his conservative accomplishments.
2023-2024 legislative session features additional floor periods
The Legislature released its 2023-2024 floor calendar this week. Along with the dozens of new legislators, the calendar is also getting a fresh look this session. That's because an additional week of floor periods was set aside in April, September, and November compared to the prior session. The additional floor periods mean legislators will be spending more time in Madison than the previous session, providing further opportunities for engagement and education from constituents and stakeholders.
See the 2023 calendar: click here
See the 2024 calendar: click here
Evers, Vos, LeMahieu identify budget priorities
With the new legislative session kicking off this week, Wisconsin's 2023-25 biennial budget is back in the spotlight. The state Department of Administration projected in November a $6.58 billion surplus in the state's general fund to end the current fiscal year, as well as $1.73 million in its rainy day fund. The unprecedented surplus offers myriad opportunities for the governor and legislative leaders to pursue transformational changes to the state's tax, education, and shared-revenue systems. Governor Tony Evers (D-Plymouth), Assembly Speaker Robin Vos (R-Rochester), and Senate Majority Leader Devin LeMahieu (R-Oostburg) have all signaled they are optimistic the surplus will allow room for compromise to fund competing priorities in the upcoming budget.
On the Republican side, Joint Committee on Finance Co-Chair Mark Born (R-Beaver Dam) said "I think you can definitely say that tax reform and tax cuts will be a priority for legislative Republicans." While Speaker Vos has pushed for increased tax cuts and called last year's $3.4 billion tax reduction the "absolutely bare-bones bottom" of what Republican legislators plan to seek in the upcoming budget, Majority Leader LeMahieu has said his caucus is focusing on a "once-in-a-generation opportunity" for tax reform by implementing a 3.54% flat income tax. "I like Sen. LeMahieu's idea of the 3.54% flat tax … but I wouldn't say it's a red line," Speaker Vos said.
Gov. Evers on the other hand has consistently pushed back against any tax cuts for the state's top earners, whose income is currently taxed at a 7.65% rate. "The majority of the people in the state of Wisconsin are middle class folks and that's where I'm focusing my efforts — to continue to relieve their burden," Gov. Evers said. "A straight flat tax is going to help a very small number of people in the state of Wisconsin in a very big way." Instead, Gov. Evers said his focus will not only be on relieving the tax burden for middle class families, but also increasing the shared revenue formula that aids the state's school districts and local municipal governments. "We have to increase shared revenue. Simple as that," the governor said last month during an event at the Milwaukee Press Club. "There's only so much [local governments] can do without money." Although Speaker Vos has signaled a willingness to adjust the shared revenue formula, he said local governments would need to demonstrate they are being responsible stewards of tax dollars. "I need to see what the reforms will be, not just the revenues," said Speaker Vos.
Gov. Evers will deliver his budget proposal to the legislature on Feb. 15, after which GOP legislators will have the opportunity to either amend the governor's budget or scrap it altogether and start from a base budget, as they did in 2021. "If (Gov. Evers) goes down that road again, then I think it would be fair to say, looking at history, that we'll probably go with a base budget again," Rep. Born said of the upcoming budget. "We have to wait and see first what sort of document he puts forward before we know how we want to proceed." Speaker Vos agreed saying, "What I read in the press, he's loading it up like a Christmas tree with all kinds of things that will never happen…Well, then you can't be surprised when it all gets thrown out and we start over. So he gets that choice."
GOP looks to include two constitutional amendments on spring ballot
Two amendments to the state's Constitution could appear as referenda on the spring elections ballot if GOP lawmakers are successful in passing both measures through the Legislature during the 2023-2024 Session. The first measure would allow judges to consider more factors when setting cash bail while the second measure would restrict the governor's authority to unilaterally spend federal funds. For a constitutional amendment to be adopted, it must pass two consecutive legislative sessions and then be approved by voters. Both measures were previously passed by lawmakers during the 2021-2022 session. If either amendment passes the current legislative session, it would be eligible to appear on ballots statewide for the spring elections.
Rep. Cindi Duchow (R-Delafield) and Sen. Van Wanggaard (R-Racine) introduced the proposed constitutional amendment to reform Wisconsin's bail system. The proposed amendment will allow judges to consider the need to protect residents from "Serious Harm" and the totality of the circumstances surrounding a defendant when setting bail. Currently, a judge is only allowed to consider a defendant's likelihood to return to court when setting cash bail. In addition, a judge is prohibited from placing a bail release condition on a defendant unless there is a risk of "Serious Bodily Harm," a legal term meaning an injury that could cause death. "No one wants to see someone sitting in jail on a minor crime because they can't pay a $100 cash bail," Sen. Wanggaard said. "But we don't want a dangerous criminal out on the streets because they aren't a flight risk, either. This proposal gives courts the flexibility they need to protect the public." Rep. Dora Drake (D-Milwaukee), the ranking Democratic member of the Criminal Justice and Public Safety Committee, said she was opposed to the proposal. "Folks that think that this is a public safety initiative. It's not," said Rep. Drake. "It's going to exasperate a lot of the disparities," she said. "Only the wealthy will be able to get a pass through the justice system. It really is a violation of equal rights protection and due process rights in the Constitution. It's not keeping harmful people off the street."
Rep. Bob Wittke (R-Racine) and Sen. Howard Marklein (R-Spring Green) introduced the proposed constitutional amendment to restrict the governor's authority to unilaterally spend federal funds. If passed, the measure would require the state Legislature to approve the spending of federal funds by joint resolution or as provided by legislative rule. Currently, the governor has broad discretion over how federal funds are spent. Since March 2020, Wisconsin has received $5.7 billion in federal relief funding associated with the COVID-19 pandemic. So far, about $3.7 billion of the money has been spent under Governor Tony Evers' (D-Plymouth) authority. Last month, the Legislative Audit Bureau found the Department of Administration did not provide auditors enough information showing how state officials decided to distribute federal pandemic aid. Gov. Evers has not provided public comment on the proposed constitutional amendment that would restrict his authority.
Steffen, Cabral-Guevara propose additional tax breaks on retirement income
Rep. David Steffen (R-Green Bay) and Sen. Rachael Cabral Guevara (R-Appleton) put out a press release on Jan. 2 proposing exempting the first $100,000 of retirement income for each individual age 67 or older, and the first $200,000 for married-joint filers. The law currently allows an exemption of up to $5,000 of retirement income for individuals aged 65 or older with a federal adjusted gross income of less than $15,000 per filer or less than $30,000 for married filers. "The last thing we want is to have Wisconsinites leaving to avoid the tax burden on retirement," said Rep. Steffen. "This proposal is a necessary step towards making Wisconsin the best state in which to live, work, and also retire."
According to a memo released by the Legislative Fiscal Bureau (LFB), the proposal from the two GOP lawmakers would reduce the tax burden for around 241,375 filers by $422.2 million in tax year 2024, amounting to an average of $1,749 in tax savings per filer. The memo also notes the projected tax savings is based on the current proportion of Wisconsin's population that is of retirement age, which currently stands at 17.7%. By 2040, that number is expected to grow to 23.7%.
LeMahieu: Senate GOP "close" to supporting medical marijuana
Senate Majority Leader Devin LeMahieu (R-Oostburg) told the Milwaukee Journal Sentinel this week that Republican legislators in the Senate are "close" to supporting the legalization of marijuana in Wisconsin for medicinal use. "Our caucus is getting pretty close on medical marijuana," Sen. LeMahieu said. "A lot of our members, who are maybe at a point where they can vote for it now, they just want to make sure it's regulated well." The majority leader added that there would need to be tight controls on what sort of conditions would qualify for a prescription. "We don't want people going in because their back hurts and getting medical marijuana. It needs to be cancer pain, you know — prescribed." In the past, Majority Leader LeMahieu has said he would not support legalizing marijuana for medicinal use unless it received approval from the Food and Drug Administration.
Aside from Senate Republicans, Assembly Speaker Robin Vos (R-Rochester) has signaled support for medical marijuana in the past. On the Democratic side, Governor Tony Evers (D-Plymouth) has been a proponent of legalizing marijuana for recreational and medicinal use. In December, he told reporters that he would once again be including a plan to legalize marijuana for recreational use as part of his 2023-2025 executive budget. Gov. Evers also said he would sign a bill to legalize medicinal marijuana if GOP legislators send one to his desk.