In this update:
Talking Politics with Billy Mac and EZ
U.S. Senate Election
Gubernatorial Election
State Legislative Elections
Polling
Post-Session Updates
MICHAEL BEST STRATEGIES PRESENTS
Talking Politics with Billy Mac and EZ
Michael Best Strategies is proud to announce the release of our new podcast Talking Politics with Billy Mac and EZ.
This bi-weekly podcast will provide a "look behind the curtain" at things Wisconsin politics. The podcast serves as a bipartisan conversation between political insiders, and is hosted by Michael Best Strategies' own Bill McCoshen and Evan Zeppos (see below biographies).
Be sure to check back on May 27th for Episode 3!
Episode 1: Talking Wisconsin Gubernatorial Race
Episode 2: Talking Wisconsin Senate Race
Bill McCoshen
is a partner at Michael Best Strategies. Bill previously served as Chief of Staff to former Wisconsin Governor Tommy Thompson, and then as Gov. Thompson's campaign manager during his successful third-term gubernatorial campaign in 1994. Following the election, Gov. Thompson appointed Bill to serve as Secretary of the Wisconsin Department of Commerce. Over the next four years, Bill oversaw economic development programs throughout the state. Bill remains the youngest person ever to hold the position of gubernatorial chief of staff and cabinet secretary.
Evan Zeppos is a principal and senior public affairs advisor for Michael Best Strategies. Prior to joining Michael Best Strategies, Evan was the founder and owner of Zeppos & Associates, a top-rated, Milwaukee-based public relations and government affairs firm, before selling it to a local digital marketing and advertising firm in 2012. He served as executive vice president of public relations at that firm and headed its public relations department for five years before joining Strategies.
U.S. Senate Election
Ron Johnson and NRSC release ad targeting Democrats over crime
Incumbent U.S. Senator Ron Johnson (R-WI) has partnered with the National Republican Senatorial Committee (NRSC) to release a new advertisement centered around "the increase in violence and crime ensuing from the radical Democrats' agenda."
The ad is part of a seven-figure television and digital ad buy that will be broadcast across Wisconsin. According to a press release from Johnson's campaign, this is the first time in the 2022 electoral cycle that a individual's campaign and the NRSC have partnered.
Specifically, the ad highlights the riots that arose in Kenosha after the shooting of Jacob Blake, the Waukesha Christmas parade attack, homicides in Milwaukee, the Defund the Police movement, and "the releasing of criminals on low to no bail."
DNC releases targeted ad in Wisconsin on Medicare, Social Security funding
The Democratic National Committee (DNC) has unveiled a new ad buy on Facebook that will be run across eight states, including Wisconsin.
The ad, which targets senior citizens, concerns a plan proposed by U.S. Senator Rick Scott (R-FL) that Democrats contend would sunset Medicare and Social Security. This supplements another ad buy that the DNC announced in April in which the group argues that the plan would raise income taxes.
"Seniors across America depend on the Medicare and Social Security benefits they've been paying into for decades to access life-saving care and cover everyday expenses – and Republicans are putting their right to these hard-earned benefits in jeopardy," said States Communications Director Brooke Goren in a press release. "Americans can't afford the Republican agenda, and the DNC is committed to spending every day between now and November making sure that voters know it."
In addition to Wisconsin, the ad will run in New Hampshire, Pennsylvania, North Carolina, Georgia, Florida, Nevada, and Arizona.
Majority Forward criticizes Ron Johnson over China policy in new ad
Majority Forward, the non-profit arm of a super PAC aligned with Senate Democratic leadership, announced that they have launched a new television and digital advertisement campaign targeting incumbent U.S. Senator Ron Johnson (R-WI) for siding "with the Chinese government at the expense of Wisconsin workers, families, and businesses."
The ad will be played across Wisconsin on broadcast, cable, satellite, and digital platforms as part of a $2.7 million advertising campaign.
"Ron Johnson has sided with the Chinese government while turning his back on the people he was elected to represent—and now Wisconsin workers and families are paying the price," said J.B. Poersch, President of Majority Forward in a press release. "Wisconsinites deserve better, and that's exactly why voters must hold Johnson accountable."
Tom Nelson releases new ad targeting opponents over Fiserv Forum funding
Outagamie County Executive Tom Nelson released a new advertisement this week that criticizes his opponents in the Democratic primary for U.S. Senate for supporting public funding of the Fiserv Forum, the arena that hosts the Milwaukee Bucks and the Marquette Golden Eagles.
Nelson argued that the state should not have given more than $250 million in public funding towards the construction of the arena, claiming that it "quadrupled the wealth of the Bucks' New York billionaire owners" and "took away from needed investments." Specifically, he targeted Alex Lasry — the son of the Bucks' owner — and Lt. Governor Mandela Barnes for their support of the funding.
Nelson also criticized both Lasry and Barnes over the state's provision of tax incentives to Foxconn under the administration of former Governor Scott Walker, claiming that both supported "the historic and massive taxpayer ripoff."
Gubernatorial Election
Freedom Wisconsin PAC releases new ad backing Rebecca Kleefisch
Freedom Wisconsin PAC released a new radio advertisement this week that touts former Governor Scott Walker's endorsement of former Lt. Governor Rebecca Kleefisch in the Republican primary for Governor.
The PAC said that the advertisement will run throughout the state, but did not provide any information about what platforms it will be broadcast on. The advertisement is part of a six-figure buy that the group had previously announced.
The advertisement calls Kleefisch "a proven conservative" who is "unashamedly pro-gun and pro-life," claiming that she will add 1,000 new police officers in the state.
Tim Michels releases third ad of his gubernatorial campaign
Tim Michels, co-owner of the Michels Corporation and a candidate in the Republican gubernatorial primary, released a new television advertisement that frames himself as an outsider candidate that is not beholden to special interests.
His campaign said that it would spend $980,000 on television ads over the next week, matching what it spent in each of their first two weeks of operation
In the ad, Michels criticizes career politicians who "get in there and they just never want to leave." He says that lobbyists "are not going to like me at all" because he "didn't take any money from them, won't take any money from them."
Tim Michels suggests that the 2020 election may have been stolen
Tim Michels suggested that the 2020 presidential election may have been fraudulent in a radio interview on Monday, May 9th, echoing comments made by his opponents in the Republican gubernatorial primary.
In an interview with Joe Giganti of WTAQ-AM if he believed that the election was stolen, Michels replied "maybe," saying that "there was [sic] certainly illegal ballots."
During a campaign stop in Sheboygan last Saturday, Michels similarly claimed that the manner in which the election was conducted prevented former President Donald Trump from winning re-election. According to a recording of his remarks, Michels said that "…President Trump probably would be president right now if we had election integrity."
During the interview, Michels said that the wished to make changes to the Wisconsin Elections Commission (WEC) before deciding whether to dissolve it. He also criticized Assembly Speaker Robin Vos (R-Rochester), saying that he hoped that Vos could achieve a "passing grade."
WMC releases ad criticizing Tony Evers' handling of unemployment insurance
Wisconsin Manufacturers & Commerce released a new television advertisement that targets incumbent Governor Tony Evers over his handling of unemployment insurance during his tenure.
In an accompanying press release, WMC cites a state audit which found that more than 99% of calls to the Department of Workforce Development (DWD) went unanswered during the earlier months of the COVID-19 pandemic. By November 2020, the DWD had processed about 92% of the claims filed since March 2020.
The group said that the advertisement began airing on broadcast television last week, calling it part of a "significant investment … to education Wisconsinites on issues important to our states economic competitiveness."
State Legislature Elections
Recent Candidate Announcements
*Bold indicates an announcement within the past week
State Senate
State Assembly
Post-Session Updates
Tony Evers announces additional $25 million investment into small business program
Governor Tony Evers, in coordination with the Wisconsin Economic Development Corporation (WEDC), announced an additional $25 million into the Main Street Bounceback Grant Program, which helps small businesses move or expand into vacant commercial spaces.
The program has aided more than 4,200 small businesses across all 72 counties in Wisconsin. In total, the program has received $75 million in funding, allowing an additional 2,500 businesses to receive $10,000 grants.
"The impact we've had through our Main Street Bounceback Grant Program over the last year has been tremendous, truly helping small businesses and main streets in every corner of our state," said Evers in a press release. "We've heard from folks from across the state about how these funds have helped them take their businesses to the next level. We've also seen firsthand how these investments have helped support local economies in downtowns and communities that are now filled with unique businesses that otherwise might not be there today. I'm proud of our work making strategic investments in small businesses and I'm excited that today's announcement means we'll be able to continue our work supporting main streets and communities across Wisconsin."
WHEDA to award $23.3 million in housing tax credits this year
The Wisconsin Housing and Economic Development Authority (WHEDA) announced that it will award $23.3 million in federal and state housing tax credits, which will be used to support 23 housing projects in 20 different communities across the state.
This year's award represents a decrease from the previous year, partly due to a reduced allocation in federal 9% housing tax credits based on an expired federal policy which temporarily increased national allocations of tax credits over the last three years.
"From local officials and stakeholders to industry leaders and business owners large and small, we continue to hear that one of the greatest needs facing communities today is reliable, affordable housing," said Governor Tony Evers in a press release. "Supporting the development of these 23 housing projects through these housing tax credits will bring hundreds of critical affordable housing units to communities across the state while supporting our workforce and economy and providing opportunity and security for folks and families across our state."
President of Wisconsin Board of Nursing resigns in protest after veto of licensing bill
Dr. Peter Kallio resigned from his position as President of the Wisconsin Board of Nursing after Governor Tony Evers vetoed legislation that would have allowed registered nurses to be licensed as advanced practice nurses.
In his resignation letter, Kallio wrote that the veto "appeared politically motivated to appease a small group of doctors who want to dictate nursing practice and that, unfortunately, makes this Board of Nursing ineffective." He also accused Evers of having "a pure disregard for our profession."
The bill would have also allowed practice nurse practitioners to issue prescription orders, use the title "A.P.R.N.," and delegate certain tasks to another clinically trained healthcare worker.
In his veto message, Evers said that he objected to altering current licensure standards for APRNs, "…allowing practices functionally equivalent to those of physicians or potentially omitting physicians from a patient's care altogether notwithstanding significant differences in required education, training, and experience."
The bill was opposed by the Medical College of Wisconsin, the Wisconsin Medical Society, and the Wisconsin Academy of Family Physicians. Supporters included many nurse associations, the Wisconsin Public Health Association, and Wisconsin Manufacturers & Commerce (WMC).
Judge declares lame-duck settlement provision unconstitutional
Judge Susan Crawford of the Dane County Circuit Court ruled that legislation that gave the State Legislature more power over settlement agreements initiated by the Attorney General's office is unconstitutional under the state's separation of powers doctrine.
The legislation was passed by Republican legislators and signed into law by former Governor Scott Walker during the 2018 lame-duck session after Walker was defeated in the gubernatorial election. The law states that any civil actions prosecuted by the Wisconsin Department of Justice (DOJ) "may be compromised or discontinued … by submission of a proposed plan to the Joint Committee on Finance for the approval of the committee."
Crawford wrote in her decision that the committee's failure or refusal to approve a settlement agreement "effectively operates as a veto, with no override mechanism to act as a check on legislative authority." She characterizes the law as "granting absolute power to the Legislature."
However, Crawford put her decision on hold pending a request from the Legislature, as Assembly Speaker Robin Vos (R-Rochester) stated his intent to appeal. The case may be brought to the Wisconsin Supreme Court for a final decision.
Arthur Laffer speaks to Assembly committee on tax reform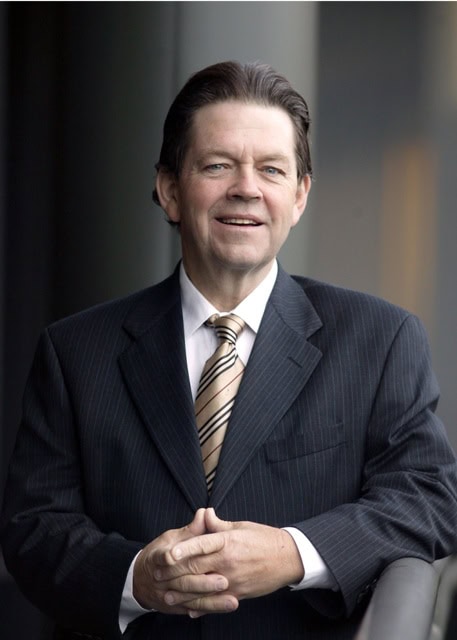 Arthur Laffer, an economist who was a member of President Ronald Reagan's Economic Policy Advisory Board, spoke to the State Assembly Committee on Ways and Means to discuss changes to Wisconsin's tax regime.
Laffer is notable for the so-called "Laffer curve," an illustration of the relationship between taxation and government revenue that implies that a decrease in tax rates may actually yield an increase in tax revenue.
In his presentation to state lawmakers, he encouraged them to change the state's tax system.
"Make them efficient. A low rate, broad base, comprehensive tax. Low rate, so you provide people with the least incentives to evade, avoid, or otherwise not report their taxable income," he said.
State Rep. John Macco (R-Ledgeview), the chair of the committee, said that he hoped to bring Laffer back to work on changes to the state's tax policy.
Fundraising Opportunities
A list of all upcoming fundraiser opportunities can be found by clicking the button below. For any questions or more information, please do not hesitate to contact your Michael Best Strategies contact.