In this update:
Election Updates
Administration Updates
Legislative Updates
Fundraising Opportunities
Election Updates
Protasiewicz sworn in as Supreme Court justice
The balance of the Wisconsin Supreme Court flipped on Tuesday from a conservative majority to a liberal one with the investiture of liberal Justice Janet Protasiewicz. Speaking for just over 20 minutes, the state Supreme Court's newest Justice told the hundreds of people gathered in the Capitol rotunda to watch her swearing-in that "We all want a Wisconsin where our freedoms are protected. We want a Wisconsin with a fair and impartial Supreme Court. We all want to live in communities that are safe. And we all want a Wisconsin where everyone is afforded equal justice under the law." Justice Protasiewicz made no mention of the state's legislative maps or 1848 abortion ban, two topics she had weighed in on during the campaign that frustrated many conservatives. She repeatedly stressed the importance of fairness in the justice system, saying the court acting "without favor to special interests, political pressure or our own personal beliefs, is vital to giving the people of our state trust and confidence in our judicial system." Justice Protasiewicz also addressed her colleagues on the court. "I'm under no illusion that we will always agree," the court's newest member said. "But I respect each of you immensely. And you have my promise to work with you to fulfill our duties to the people of Wisconsin." Of the court's thee conservative justices, only Brian Hagedorn attended the ceremony.
Following the investiture of Justice Protasiewicz, Republican Party of Wisconsin spokeswoman Rachel Reisner said in a prepared statement that "Wisconsinites should brace themselves for an era of hyper-partisanship brought on by Protasiewicz and her allies as they use the courts to implement their partisan policy agenda. Though the role of the Wisconsin Supreme Court is to interpret the laws of Wisconsin as they're written, regardless of political beliefs, Protasiewicz has promised to put her thumb on the scales of justice and disregard the Constitution or laws on the books whenever she desires."
Control of the Court
With Justice Protasiewicz's swearing in on Tuesday, liberals on the court hold a 4-3 majority for the first time in 15 years. They will maintain that majority on the court at least until 2025 when the next Supreme Court Justice is up for election; liberal justice Ann Walsh Bradley. If liberals defend their majority on the court in 2025, conservatives will not have an opportunity to re-take the majority until 2028, when liberal justice Rebecca Dallet would be up for re-election. That is assuming conservatives successfully defend their two seats that would be up for re-election in 2026 (conservative justice Rebecca Bradley) and 2027 (conservative justice Annette Ziegler). Starting in 2025 there is a Wisconsin Supreme Court election every year through 2030, six supreme court elections in a row.
Justice Walsh Bradley announced in April, at Justice Protasiewicz's election night party, that she intends to seek re-election, to a fourth term, in 2025.
Lawsuit filed challenging state's legislative maps
A day after control of the state Supreme Court flipped to liberals for the first time since 2008, 19 Wisconsin residents represented by a coalition of law firms including Law Forward, Stafford Rosenbaum, Election Law Clinic at Harvard Law School, Campaign Legal Center, and Arnold & Porter filed a petition asking the Court to take jurisdiction of an original action to challenge the state legislative maps. Notably, the lawsuit does not challenge the congressional maps. "In the past 12 years, one political party captured the Legislature and has insulated itself from being answerable to the voters," said Jeffrey Mandell, partner at Stafford Rosenbaum and Board President of Law Forward. "Despite the fact that our legislative branch is meant to be the most directly representative of the people, the gerrymandered maps have divided our communities, preventing fair representation. This has eroded confidence in our political system, suppressed competitive elections, skewed policy outcomes, and undermined democratic representation. We have endured 12 years of rule by right-wing interests, and the voters of Wisconsin deserve fair representation."
The lawsuit makes three specific claims alleging the state legislative maps are unconstitutional including:
The state legislative maps are extreme partisan gerrymanders that violate the right to equal protection, free speech, and association guaranteed by the Wisconsin Constitution. The plaintiffs argue the maps violate these rights because they create "superior and inferior classes of voters based on viewpoint … retaliate against voters who express a political view by stripping them of political power … [and] divide Wisconsinites who otherwise associate together to build support for candidates of their choice."
55 assembly districts and 21 senate districts violate a straightforward and express constitutional requirement because they are noncontiguous, with detached pieces scattered in surrounding districts. Plaintiffs allege the state Constitution requires assembly districts to "consist of contiguous territory and be in as compact form as practicable" and that senate districts "must be composed of whole assembly districts and must consist of 'contiguous territory.'"
The maps violate the Constitution's separation of powers limitation because when selecting the new maps in 2022 during the redistricting process, the state Supreme Court chose "the precise maps the Governor vetoed—a veto that the legislature failed to override." The suit claims that by judicially overriding Gov. Evers' veto, the Court "transgressed separation-of-powers boundaries and impermissibly intruded upon core powers of the executive and legislative branches."
At a press conference announcing the lawsuit, members of the legal team raised several points of note:
Maps in place for 2024 Election: In order to have the "new" maps in place for the 2024 elections, the attorneys are asking the Court to have new maps in place by March 19, 2024.
All 132 Legislators would be up for Election in 2024: The group also said they are asking the Court to require all 33 members of the state Senate to run for re-election in 2024 due to the "egregious" nature of the gerrymander currently in place. That would mean Senators elected to odd numbered district in 2022 would have to run in special elections in 2024 to maintain their seat, and then run again in 2026 for a full four-year term. As a result, all 132 seats in the Wisconsin State Legislature would be up for re-election in 2024. "Every day that the [gerrymander] continues is a violation of the most fundamental rights of every Wisconsinite," Attorney Mandell said. "It must be ended as soon as possible."
Not challenging the Congressional Maps (at this time): Congressional maps are not being challenged at this time, with the attorneys noting that they are "laser-focused" on the Wisconsin State Assembly and Wisconsin State Senate maps only.
Not submitting a preferred map: The attorneys did not submit maps with their filing, but noted in the press conference that the Wisconsin Supreme Court has several options on addressing new maps, including asking for submissions, appointing an independent special master to oversee new maps or using a previously submitted map. (Link to previously submitted maps to the Supreme Court)
Reaction
Gov. Tony Evers (D): "For years, members of the Wisconsin State Legislature have consistently ignored the will of the people, and they've been able to do so comfortably and without facing any real accountability because they have gerrymandered themselves into safe, partisan districts. It's time for that to change," said Gov. Evers. "Today's filing is great news for our democracy and for the people of our state whose demands for fair maps and a nonpartisan redistricting process have gone repeatedly ignored by their legislators for years. The people of Wisconsin deserve fair maps and a Legislature that listens, and this lawsuit brings us one step closer to ensuring Wisconsinites' voices are heard."
Speaker Robin Vos (R): "We expect Justice Protasiewicz to recuse from this matter, given her statements and promises on the campaign trail."
Senate Majority Leader Devin LeMahieu (R): "Wisconsin's current legislative maps are valid and constitutional. Instead of redefining their radical political platform to match the values of everyday Wisconsinites, liberal Democrats are counting on judicial fiat to help them gain power. The timing of this lawsuit questions the integrity of the court. It's clear that liberal interest groups are coming to collect from Justice Protasiewicz after her campaign broke judicial code to earn their financial support earlier this year. The State Senate will defend the Constitutionality of Wisconsin's current legislative maps."
Assembly Minority Leader Greta Neubauer (D): "For more than a decade, the GOP have insulated themselves from accountability and silenced the people of Wisconsin with their rigged legislative maps. "Now, voters across our state have an opportunity to challenge these maps before a fair court. It's a good day in Wisconsin."
Senate Minority Leader Melissa Agard (D): "For far too long, Republicans in power gerrymandered Wisconsin's legislative maps to retain control, rather than represent the will of the majority. It is shameful that for more than a decade, politicians in Wisconsin have chosen their voters, rather than voters choosing their representatives. "The recent filing by Law Forward is just the first step in restoring democracy and fairness in Wisconsin. When we put people first, we can create opportunity, security and prosperity for our friends and neighbors. Fair maps are how we get back to that ideal."
SCOWIS appoints interim director of State Courts
The day after liberals assumed the majority on the State Supreme Court, the court ended the appointment of Judge Randy Koschnik as Director of State Courts and appointed Milwaukee County Circuit Court Judge Audrey Skwierawski as interim director. "I'm honored to have the trust of the Wisconsin Supreme Court," said Judge Skwierawski. "I look forward to working with the justices, as well as judges and court staff across Wisconsin, to ensure that they have the tools and support to administer justice and serve the people of our state."
Judge Koschnik had served as Director of State Courts since 2017 and had been appointed by former Chief Justice Patience Roggensack under the court's previous conservative majority. The court's current chief justice, conservative Annette Ziegler, issued a statement critical of Judge Koschnik's dismissal saying "My colleagues' unprecedented dangerous conduct is the raw exercise of overreaching power." Democrats countered that significant changes to the internal workings of the court had previously taken place, pointing to 2015 when the court's conservative majority swapped out a liberal chief justice for a conservative after a statewide referendum passed by voters authorized court members to choose the chief justice. Previously, the state constitution required the most senior member of the court serve as chief justice.
Tiffany won't run for U.S. Senate
On Wednesday, U.S. Rep. Tom Tiffany (R) announced he would not run for U.S. Senate in 2026, instead choosing to run for re-election to the 7th Congressional District. Rep. Tiffany had been considered a possible contender to challenge incumbent U.S. Senator Tammy Baldwin (D). However, during the most recent fundraising period, Rep. Tiffany raised the least amount of money out of Wisconsin's House delegation, bringing in $133,739 compared to Sen. Baldwin's $3.3 million haul.
Rep. Tiffany released a prepared statement that read in part, "While Tammy Baldwin is vulnerable due to her record as a rubber stamp for President Biden, I can make the greatest impact continuing to serve the great people of Wisconsin in the House of Representatives." Following Rep. Tiffany's announcement, Democratic Party of Wisconsin Rapid Response Director Arik Wolk issued a statement that said "Ultra-MAGA Congressman Tom Tiffany cried wolf about running for Senate but ended up passing because he knows his extremist record doesn't hold a candle to the work Tammy Baldwin has done for Wisconsin."
Potential GOP challengers to Sen. Baldwin who have said they are considering a bid include businessmen Eric Hodve and Scott Mayer, as well as former Milwaukee County Sheriff David Clarke.
Harris makes stops in Pleasant Prairie and Milwaukee
Vice President Kamala Harris (D) made her fourth visit to Wisconsin this week since taking office in 2020. VP Harris stopped in Pleasant Prairie with U.S. Senator Tammy Baldwin (D) to tout the Biden Administration's investments in broadband infrastructure while also making a stop in Milwaukee to attend a Biden Victory Fund fundraiser. During her speech in Pleasant Prairie, VP Harris noted a recent announcement by Finland-based Nokia to manufacture broadband networking electronics there. She attributed the deal to "Bidenomics," as well as Sen. Baldwin's work on the $65 billion federal investment in high-speed internet materials using "Made in America" products. "So much of this project is due to the advocacy of Sen. Baldwin," VP Harris said. "These 'Made in America' requirements were a priority for her. And for any of you who know her personally, when she's got a priority in mind, you will hear about it until you do something about it."
In a prepared statement, Republican Party of Wisconsin Chairman Brian Schimming called VP Harris' visit "nothing more than a failed attempt at damage control." "Wisconsin households know that 'Bidenomics' is more than they can afford," Chairman Schimming said. "The sales pitch won't land for Wisconsin families who are worried about decreasing real wages, the humanitarian crisis at the border, rampant crime and disarray overseas."
Pleasant Prairie is located in Kenosha County, a county that had previously voted for Democrats consistently, but former President Donald Trump (R) carried it in 2016 and 2020. Former President Trump last visited Kenosha County in 2021 following the civil unrest after the Jacob Blake shooting.
Senate Dems launch new initiative for 2024 election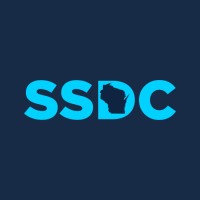 Democrats in the state Senate have launched a new initiative for the 2024 election they are calling "Winning Wisconsin: the Fight for the Majority." According to the press release, the initative "will focus on candidate recruitment, engagement of grassroots supporters from across Wisconsin, and fundraising to ultimately put the caucus in the best position to break the super-majority and compete for the 17 seats needed to retake the majority." The announcement comes shortly after a lawsuit was filed with the state Supreme Court asking it to overturn the existing legislative maps drawn by the GOP.
"We are committed to giving every Wisconsinite a choice about who represents them in Madison – and ultimately that's what this program is designed to do," said Senate Democratic Leader Melissa Agard. "Regardless of the circumstances next year, Senate Democrats will be aggressively running in every part of our state – from La Crosse to Green Bay. And should the playing field be leveled and all 33 seats are up for grabs, we're confident that Wisconsin voters will reject the hyper-partisan political gamesmanship that has defined Madison for too long and choose a new path for our state."
Administration Updates
Evers takes action on 18 bills
On Friday, Governor Tony Evers (D) announced he had taken action on 18 bills.
The governor signed:
Senate Bill 7, now 2023 Wisconsin Act 27, authored by Sen. Andre Jacque (R):
Replaces current law references to "epinephrine auto-injectors and prefilled syringes" with "epinephrine delivery system"; and
Defines "epinephrine delivery system" as a device that is approved by the federal Food and Drug Administration, that contains a premeasured dose of epinephrine, and that is used to administer epinephrine into the human body to prevent or treat a life-threatening allergic reaction.
Senate Bill 66, now 2023 Wisconsin Act 28, authored by Sen. Cory Tomczyk (R):
Adjusts the maximum number of days a seasonal farm service industry employee can hold a restricted commercial driver's license to 210 days in both statute and corresponding administrative rule to match current federal rules.
Senate Bill 101, now Wisconsin Act 29, authored by Sen. Van Wanggaard (R):
Increases the penalty for first-degree reckless homicide involving drugs from a Class C felony to a Class B felony.
Senate Bill 157, now 2023 Wisconsin Act 30, authored by Sen. Mary Felzkowski (R):
Creates an appropriation to make payments from the ambulance service provider trust fund to eligible ambulance service providers as specified under 2021 Wisconsin Act 228; and
Requires the Wisconsin Department of Health Services to transfer moneys annually from the ambulance service provider trust fund to cover the administrative costs associated with administering the ambulance assessment and supplemental reimbursements to ambulance providers.
Assembly Bill 47, now Wisconsin Act 31, authored by Rep. John Spiros (R):
Expands the definition of victim to include any member of the victim's family who was younger than 18 years of age at the time of the crime but is now 18 years of age or older, allowing those individuals to register to be notified when their offender applies for parole or is released on parole or extended supervision;
Specifies that notices of an individual's parole application must be sent at least 90 days before a parole interview or hearing; and
Requires specific information about the actions of the Parole Commission to be posted on the Wisconsin Department of Corrections website, such as any guidance documents that the Parole Commission uses when making parole decisions and monthly and annual totals of the number of persons granted parole, denied parole, and returned to prison
Assembly Bill 131, now Wisconsin Act 32, authored by Rep. Ellen Schutt (R):
Removes the requirement to appoint a county Farm Service Agency committee member to a county land conservation committee and replaces it with a requirement to appoint a person who is engaged in an agricultural use; and
Defines "agricultural use" as crop or forage production; keeping livestock; beekeeping; nursery, sod, or Christmas tree production; floriculture; aquaculture; fur farming; and forest management.
Assembly Bill 203, now 2023 Wisconsin Act 33, authored by Joint Legislative Council:
Clarifies the meaning of "be renewed" in current statutory language by replacing the statutory reference with "submit a complete renewal application" for certain business and health credentials issued by the Department of Safety and Professional Services;
Specifies that a renewal application is considered complete for renewal purposes only when the credential holder has submitted the required fee and all forms and other documentation required for credential renewal; and
Clarifies that a credential holder who has submitted a complete renewal application is also considered to have made a timely and sufficient application for the renewal under the statute that delays expiration of a credential until the opportunity for review of a denial expires or is otherwise resolved.
Assembly Bill 233, now 2023 Wisconsin Act 26, sponsored by Rep. Scott Johnson (R):
Adds school bus driver to the list of volunteer positions a school board member may hold without violating the doctrine of incompatibility;
Specifies that the school board member must receive a school bus endorsement from WisDOT, hold a valid commercial driver's license, receive no compensation for serving as a school bus driver, and agree to abstain from voting on issues before the board substantially and directly concerning school bus drivers; and
Specifies that reimbursements for expenses incurred in connection with volunteer services provided by school board members, including training or license renewal, do not change a board member's status as a volunteer school bus driver, coach, or supervisor.
In addition to signing the above bills, Gov. Evers vetoed 10 bills. The governor's veto messages are available below.
Veto message for Senate Bill 49
Relating to: Restricting local regulation of utility service based on the type or source of energy.
Veto message for Assembly Bill 141
Relating to: Restriction on the sale or use of a device based on its energy source.
Veto message for Assembly Bill 142
Relating to: Restrictions on use or sale of motor vehicles based on power source.
Veto message for Assembly Bill 147
Relating to: Various changes to the unemployment insurance law and requiring approval by the Joint Committee on Finance of certain federally authorized unemployment benefits.
Veto message for Assembly Bill 149
Relating to: Various changes to the unemployment insurance law.
Veto message for Assembly Bill 150
Relating to: Various changes to the unemployment insurance law, federal Reemployment Services and Eligibility Assessment grants, and granting rule-making authority.
Veto message for Assembly Bill 151
Relating to: Workforce metrics.
Veto message for Assembly Bill 152
Relating to: Various changes to the unemployment insurance law and authorizing the secretary of administration to transfer employees from any executive branch agency to the Department of Workforce Development for certain purposes.
Veto message for Assembly Bill 200
Relating to: Biennial report on various metrics related to the issuance of occupational credentials.
Veto message for Assembly Bill 201
Relating to: Publication of credential metrics
Legislative Updates
LFB releases memo on tax and fee modifications included in the state budget
The nonpartisan Legislative Fiscal Bureau (LFB) released a new memo this week titled "State Tax and Fee Modifications Included in 2023 Wisconsin Act 19." LFB projects the recently passed state budget will result in a net decrease of just over $290 million in state taxes during the 2023-25 biennium. The budget would also increase net fees by $20.4 million while enhanced tax collection measures would generate additional revenues of $4.1 million. Income tax cuts for the bottom two brackets account for the majority of decreased state tax collections, costing the state roughly $174.6 million. Meanwhile, a newly created income and franchise tax deduction for banks on commercial loans of $5 million or less accounts for $65.2 million in reduced tax collections.
Read the full memo: click here