In this update:
Legislative Updates
Administration Updates
Supreme Court Updates
Election Updates
Legislative Updates
Andraca appointed to JFC, Goyke steps down
On Wednesday, Assembly Minority Leader Greta Neubauer (D) announced the appointment of Rep. Deb Andraca (D) to the Joint Committee on Finance for the remainder of the 2023-2024 legislative session. Rep. Andraca is replacing Rep. Evan Goyke (D) who is running for Milwaukee City Attorney in 2024. "Rep. Andraca has proven herself to be an effective leader, powerful communicator, and deeply determined legislator," Rep. Neubauer said. "I am sure she will continue to serve her community, our caucus, and our state with distinction as she takes on this new role."
Rep. Andraca represents the 23rd Assembly District which contains the southern part of Ozaukee County and a part of northern Milwaukee County. She was first elected to the State Assembly in 2020 and was re-elected in 2022. In addition to JFC, Rep. Andraca serves on the Committee on Education; Committee on Forestry, Parks, and Outdoor Recreation; and the Committee on Veterans and Military Affairs. Rep. Andraca said in a press release announcing her appointment that she "look[s] forward to working with my fellow committee members to help ensure our state's spending decisions are transparent, fiscally responsible, and representative of the majority of Wisconsin citizens."
Rep. Goyke had served on JFC for the past five years. In a written statement, Rep. Goyke said "Serving on JFC is a distinct privilege, and the gravity of the role was always front of mind." He also said that "Representative Andraca is ready for her new role and will bring her fierce advocacy to JFC. She continually demonstrates her tenacity, resolve, and quick wit, which will all serve her well in this role."
Rep. Andraca joins fellow Democratic JFC members Rep. Tip McQuire, Sen. LaTonya Johnson, and Sen. Kelda Roys. Rep. Ratcliff has been appointed to the Assembly Committee on Energy and Utilities to replace Rep. Andraca.
Senate committee holds public hearing on alcohol regulation bill
The Senate Committee on Universities and Revenues held a public hearing on Thursday for AB 304 / SB 332, a bill that would overhaul the state's alcohol laws while also creating a new enforcement division within the Department of Revenue (DOR). The bill passed the Assembly in June 90-4 with backing from a coalition of groups that makeup Wisconsin's three-tiered alcohol system.
During Thursday's public hearing in the Senate, Sen. Steve Nass (R) questioned whether some of the bill's provisions would hurt wedding barns and their patrons by forcing them to cover additional costs they might not be able to afford. That's because the bill would require the barns to either obtain a Class B Liquor license, obtain a permit allowing them to host events six days per year and one day per month if beer and wine are consumed, or hire a licensed concessionaire to serve alcohol. Democrats also had concerns, with Sen. Kelda Roys and Sen. Chris Larson pointing to the lack of additional funding or position authority for DOR included in the bill. Free market groups such as Wisconsin Institute for Law and Liberty also testified in opposition to the bill arguing that in the past, wedding barns have not been classified by the state as public places. However, bill co-author Sen. Majority Leader Devin LeMahieu (R) said the bill makes sure that wedding barns are "operating under the same procedures that every other venue is."
The Senate must now pass the same version of the bill passed by the Assembly before it gets sent to Gov. Tony Evers (D) for his signature. If the Senate amends the bill, the Assembly would then be required to vote on the amended bill before it could go to the governor's desk for approval.
Administration Updates
Evers to lead trade mission to Europe
Gov. Tony Evers announced on Thursday that he would lead a trade mission in September to Europe along with Wisconsin Economic Development Corporation (WEDC) Secretary and CEO Missy Hughes and a delegation of Wisconsin companies. According to the release, the purpose of the trade mission is to "pursue new trade relationships and showcase the state's expertise in advanced manufacturing, biotech, food manufacturing, energy, and water technology industries." Ten Wisconsin companies will accompany the trade delegation which will make stops in Belgium, the Netherlands, and Luxembourg. "This trade mission will underscore Wisconsin's manufacturing, health, scientific, and food processing industries in a region where consumers with 60 percent of the European Union's purchasing power live within 300 miles," said Gov. Evers. "Wisconsin shares historical and cultural ties with the Benelux region and common commercial interests such as advanced manufacturing in Belgium and water technology in the Netherlands, and these similarities will serve as a starting point for successful partnerships."
Kaul announces Office of School Safety will be funded for one more year
Attorney General Josh Kaul (D) announced on Wednesday that the Office of School Safety (OSS) will be funded for one more year. AG Kaul said the additional year of operations became possible after the Wisconsin Department of Justice reallocated American Rescue Plan Act funds to OSS that had previously been budgeted for a different use. "We're committed to doing everything we can to keep our kids safe by preventing tragedy, and that's exactly what these funds will help us continue to do," AG Kaul said. "It remains essential, however, for the state legislature to take action in the current legislative session. We must not allow critical Office of School Safety programs to be gutted at the end of 2024."
The press release from DOJ notes the ARPA dollars had originally been budgeted for outsourcing certain evidence testing at the Wisconsin State Crime Lab, but no vendors were available and therefore the funds would not have been able to be spent before the deadline for using ARPA funds. Gov. Evers had proposed funding the OSS with state dollars in his 2023-2025 executive budget, but the Joint Committee on Finance ultimately did not appropriate the additional funds requested.
OSS operates the 24/7 "Speak Up Speak Out" tip line that allows people to report safety threats at schools to prevent violence. It also provides trainings related to crisis prevention and response, among other things.
Supreme Court Updates
Former state courts director requests Judicial Commission investigation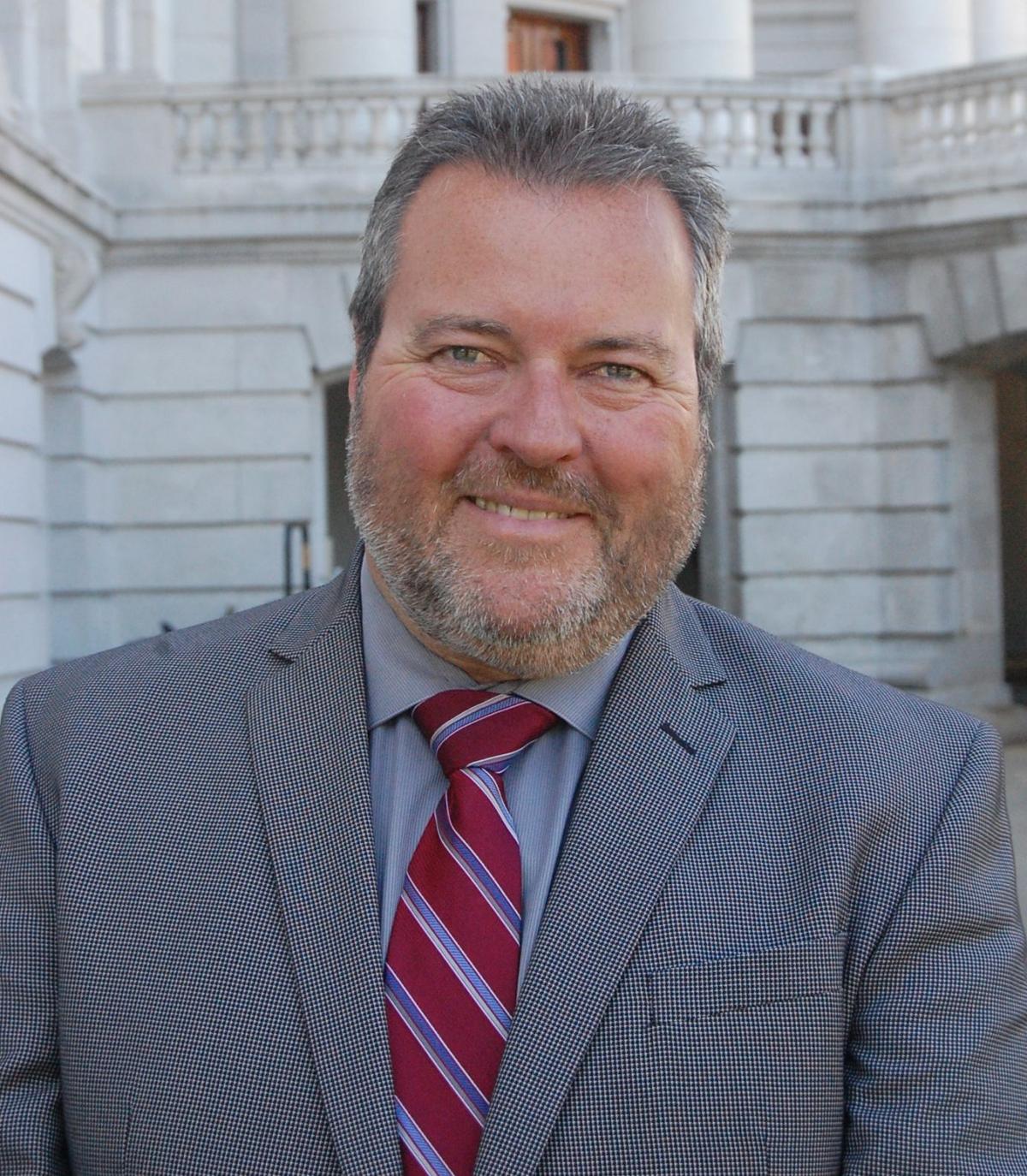 Former Director of State Courts Randy Koschnick has asked the Judicial Commission to investigate whether the person who was appointed to replace him on an interim basis is violating the state Constitution by holding the position. According to the request for investigation, Judge Koshnick claims the appointment of Milwaukee County Circuit Court Judge Audrey K. Skwierawski as interim director of state courts is in violation of the Wisconsin Constitution, Article VII, sec. 10, as well as other state statutes, which prohibit a sitting judge from assuming another office of public trust except a judicial office. Since Judge Skierawski's current judicial term does not end until July 31, 2025, and the director of state courts is the chief non-judicial officer of the state court system, Judge Koschnick contends her appointment is illegal. "If we follow the process, I can live with the political outcome, whatever that may be," Judge Koschnick said. "But I think it's a real threat to the system, long-term, to have justices not following the constitution and apparently not being concerned about it." Judge Koschnick has said the request for investigation is not an attempt to get his job back.
In her own statement, Judge Skwierawski refuted that she was doing something illegal by accepting the interim role and said prior to her accepting it, she "carefully read the relevant statutes, ethics opinions, and cases to ensure I met the qualifications." Judge Skiwierawski also pointed to a 2008 ethics opinion from former Attorney General J.B. Van Hollen (R) to justify the legality of her interim appointment. "Based on all those conversations, and in large part on the ethics opinion by my former boss, Attorney General J.B. Van Hollen, I believe that serving as interim director is legally, ethically, and constitutionally sound," Judge Skwierawski said.
Election Updates
Biden visits Milwaukee to tout 'Bidenomics'
President Joe Biden (D) visited Milwaukee Tuesday to tout 'Bidenomics' as the way to lift up the middle class and reinvigorate the American economy. "It's working," President Biden told a group of workers and supporters inside Ingeteam's EV-charger manufacturing plant in Milwaukee. "We're investing in America… My plan is leading to a boom in manufacturing and manufacturing investment as we're seeing right here in this factory." President Biden also pointed to several projects in Wisconsin as a sign of his administration's focus on infrastructure including the replacement of an interstate bridge in Columbia County made possible through $80 million in federal funding. The president also was critical of U.S. Senator Ron Johnson (R), contending the Senator supported outsourcing jobs overseas. "Between the year 2000 and the year 2021, Wisconsin alone lost more than 136,000 manufacturing jobs alone," President Biden said. "I'd like to see Sen. Johnson talk to those 136,000 people and tell them it doesn't matter whether you manufacture things at home or overseas. It sure as hell does, man."
Meanwhile, Republicans in Wisconsin had a different view of President Biden's time in the White House, pointing to record high inflation and the 2022 withdrawal from Afghanistan as examples of the current administration's failures. "Bidenomics, which is now what they're calling it, is kind of the latest rendition of economic failure for this White House," RPW Chair Brian Schimming said. "Wisconsin households know they cannot afford four more years of this president — that's the message that we're hearing clear across this state."
First RNC primary debate Aug. 23
On Wednesday, August 23, the Republican National Committee will host its first presidential primary debate in Milwaukee at Fiserv Forum. The debate will begin at 8pm CT and will air on all Fox News network channels. To qualify for the first debate, the RNC is requiring each candidate to reach at least 1% in multiple eligible polls, have at least 40,000 donors, and sign a pledge to support the eventual Republican nominee. The candidates have until 48 hours prior to the start of the debate to meet the polling and donor requirements. Currently, eight candidates have said they met the polling and donor threshold, but only five have signed the loyalty pledge. Former President Donald Trump has said he would not sign the loyalty pledge while Former VP Mike Pence and former New Jersey Gov. Christ Christie have signaled their intent to sign. Here are where things currently stand: