In this update:
Lieutenant Governor Debates
Campaign Finance Roundup
Governor's Race
Attorney General's Race
Legislative Races
Post-Session Updates
MU Law School National Poll
U.S. Senate Race
Congressional Races
Lieutenant Governor Debates
Rodriguez and Her face off in Democratic debate sponsored by Michael Best Strategies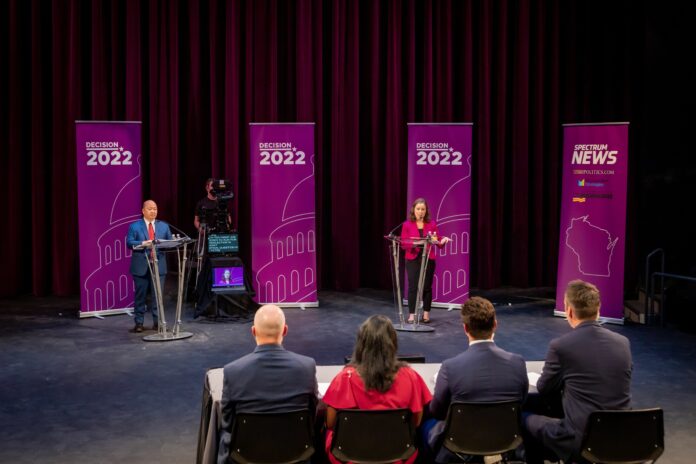 Michael Best Strategies was proud to co-host the debates for the Democratic Lieutenant Governor race at UW-Milwaukee on Wednesday. Representative Sara Rodriguez and Hmong Institute CEO Peng Her faced off as they compete for Mandela Barnes' seat. Both candidates slammed Republicans on a variety of issues, but paid credit for "acknowledging Milwaukee as a world-class city" with the RNC bid. Both also agreed that they believe Joe Biden is doing a great job as president.
Republican candidates for lieutenant governor face off in debate sponsored by Michael Best Strategies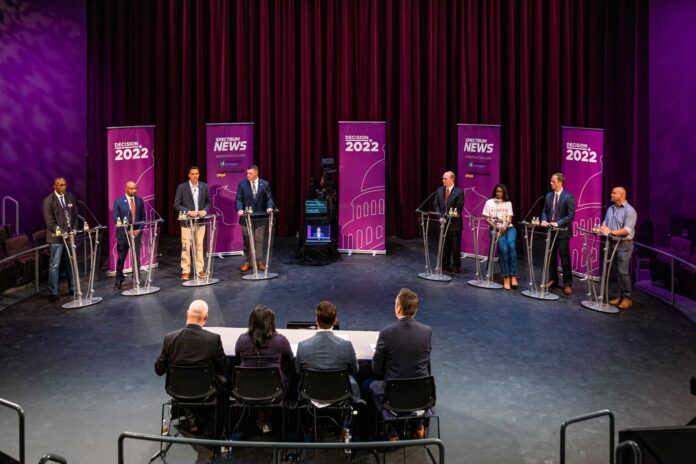 Michael Best Strategies was proud to co-host the debates for the Republican Lieutenant Governor race at UW-Milwaukee on Thursday. Candidates faced off on a variety of topics from abortion and crisis pregnancy centers to the possibility of eliminating the income tax in Wisconsin. The only direct attack of the day came during a discussion of the latter, when Kyle Yudes criticized Sen. Roger Roth for not attempting to get rid of the income tax sooner during his tenure in the legislature.
Campaign Finance Roundup
Last week Friday campaign finance reports were released for the second quarter of the year. The reports showed that Governor Tony Evers had raised more than $10 million in the first half of the year, which included maximum donations from Steven Spielberg and other out-of-state millionaires. Tim Michels reported that he spent more than $7.9 million of his own money on his campaign since entering the race in April. Rebecca Kleefisch reported raising $3.6 million in the first half of the year, and $7 million since entering the race in September.
Below you can find the full breakdown of dollars raised and cash on hand for the gubernatorial race and other upcoming races:
Governor's Race
Tony Evers (D):
Dollars raised: $10,129,840.87
Cash on Hand: $7,697,084.35
Rebecca Kleefisch (R):
Dollars raised: $3,677,425.07
Cash on Hand: $2,748,051.8
Tim Michels (R):
Dollars raised: $7,976,022.04
Cash on Hand: $321,761.58
Lt. Governor's Race
Peng Her (D):
Dollars raised: $28,205.00
Cash on Hand: $30,561.52
Sara Rodriguez (D):
Dollars raised: $231,208.07
Cash on Hand: $193,290.69
Pat Testin (R):
Dollars raised: $133,370.35
Cash on Hand: $102,401.44
Roger Roth (R):
Dollars Raised: $253,293.64
Cash on Hand: $561,729.47
Will Martin (R):
Dollars Raised: $63,579.08
Cash on Hand: $16,576.74
Attorney General's Race
Josh Kaul (D):
Dollars Raised: $1,195,694.24
Cash on Hand: $1,909,843.47
Adam Jarchow (R):
Dollars Raised: $447,622.19
Cash on Hand: $208,411.03
Eric Toney (R):
Dollars Raised: $102,186.94
Cash on Hand: $83,427.35
State Senate Fundraising Committees
State Senate Democratic Committee:
Dollars raised: $288,198.47
Cash on Hand: $320,029.22
Committee to Elect a Republican Senate:
Dollars raised: $504,196.40
Cash on Hand: $1,347,931.27
U.S. Senate Race
Ron Johnson (R):
Dollars raised: $4,346,734.87
Cash on Hand: $3,571,522.89
Mandela Barnes (D):
Dollars raised: $2,080,002.67
Cash on Hand: $1,473,830.99
Alex Lasry (D):
Dollars raised: $517,757.16
Cash on Hand: $1,272,556.20
Sarah Godlewski (D):
Dollars raised: $904,763.09
Cash on Hand: $464,578.00
Tom Nelson (D):
Dollars raised: $227,464.44
Cash on Hand: $241,666.43
1st Congressional District Race
Brian Steil (R):
Dollars raised: $556,445.80
Cash on Hand: $1,909,644.61
Ann Roe (D):
Dollars raised: $204,373.31
Cash on Hand: $189,771.57
3rd Congressional District Race
Derrick Van Orden (R):
Dollars raised: $745,684.43
Cash on Hand: $1,922,893.36
Brad Pfaff (D):
Dollars raised: $128,337.31
Cash on Hand: $249,405.41
Deb McGrath (D):
Dollars raised: $192,620.52
Cash on Hand: $152,568.69
Rebecca Cooke (D):
Dollars raised: $126,106.00
Cash on Hand: $186,738.44
State Political Parties: 
Democratic Party of Wisconsin:
Dollars raised: $6,406,268.98
Cash on Hand: $3,599,741.68
Republican Party of Wisconsin:
Dollars raised: $273,717.90
Cash on Hand: $56,477.72
Governor's Race
Evers releases new ad promoting infrastructure improvements
Governor Tony Evers released a new television advertisement this week as part of a previously announce $3,500,000 buy through the August 9th primary.
The ad highlights the Evers administration's efforts to improve the state's infrastructure. In a press release, Evers claims that nearly 5,000 miles of road and 1,500 bridges have been repaired during his tenure as Governor. He specifically mentions the authorization of $500,000,000 in local transportation projects in 2022 alone. He claims to have "invested in affordable broadband access, prioritized clean drinking water, and supported public transportation systems." Evers also pledged to "prioritize investments in Wisconsin's infrastructure to give communities and small businesses the tools they need to succeed."
Kleefisch Endorsed by Wisconsin Firearm Owners Association
Former Lieutenant Governor Rebecca Kleefisch announced this week that she was endorsed by the Wisconsin Firearm Owners Association, an affiliate of the National Rifle Association.
In their endorsement the Association President Rob Kovach stated, "We have worked with Rebecca for several years, and she has always been a staunch advocate for the 2nd Amendment and the right to self defense. Early in her campaign, she and her staff reached out to us with her platform that includes constitutional carry and several pro-2nd Amendment bills that were vetoed by Tony Evers this year. It's very important to Wisconsin Firearm Owners that Rebecca Kleefisch, a trustworthy, conservative ally, is elected governor this November."
Michels releases "Wisconsin First" economic blueprint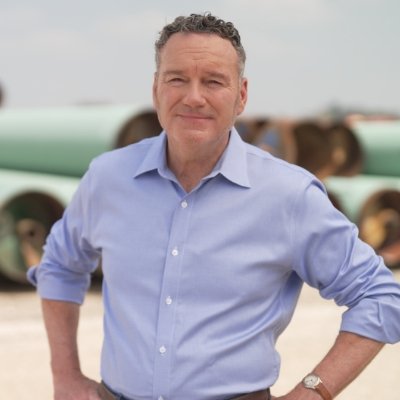 Republican gubernatorial candidate Tim Michels released his "Wisconsin First Blueprint" which outlines his economic priorities should he be elected as governor. The blueprint is centered around three goals: "incentivizing business attraction and expansion in Wisconsin, addressing workforce shortages, and creating a more sustainable economy suited for the 21st century."
It specifically calls for a reduction in corporate and individual income taxes, an increase in national energy production, the elimination of the personal property tax, reforms to occupational licensing laws, investments in education for jobs in high-demand sectors and vocational training, and increasing access to high-speed broadband.
In the press release, Michels said that he has "…led large teams to do big things and create thousands of jobs. I'm coming from outside of the government to help shake up the status quo and get Wisconsin back on the right track."
Attorney General's Race
Jarchow launches six-figure TV ad buy
Former State Rep. Adam Jarchow released a new television advertisement as part of his campaign for the Republican nomination for Attorney General. According to an accompanying press release, it's a six-figure broadcast television ad buy that will be aired in the Milwaukee media market.
The ad criticizes "liberal politicians" because they "…shut down our state, prosecuted small business owners, and let radicals terrorize our streets." The narrator says that "Adam Jarchow fought back" against Gov. Tony Evers' shutdown order during the early months of the pandemic. It also notes Jarchow's endorsements from the National Rifle Association (NRA), Wisconsin Right to Life, and "trusted law enforcement leaders."
Legislative Races
Legislative Primary Election Preview
With the August 9th Primary fast approaching, Michael Best Strategies will be providing three separate updates on the Legislative Primary Elections. With this week being the second installment of the series, we will be focusing on "open seat" primaries in the State State. Next week we will provide an update on incumbent lawmakers being challenged by members of their own party.
Open Seat Primaries in the State Senate
Post-Session Updates
Milwaukee recommended as 2024 RNC site by selection committee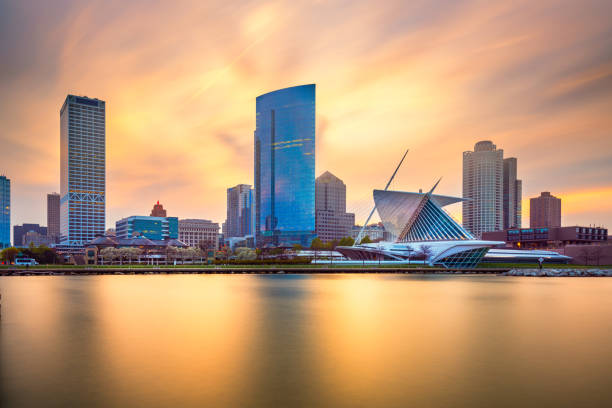 The site selection committee for the 2024 Republican National Convention has recommended Milwaukee over Nashville to host the convention. The recommendation increases the likelihood that Milwaukee will be chosen, as the full Republican National Committee (RNC) needs to approve the location in August.
Nashville, Tennessee was the other finalist for the convention. Two members of the city's Metro Council withdrew a bill that would have approved a draft agreement between the city and the RNC in order to "address multiple concerns and objections" from council members.
Many of Milwaukee's civic leaders have pushed for the city to host the convention, including Democrats. Mayor Cavalier Johnson previously tweeted that the RNC would have a "massive $200 million economic impact for our city, region, and state." The Milwaukee Common Council also unanimously approved the city's agreement with the RNC last month.
Reince Priebus, the President of Michael Best & Friedrich LLP and the Chairman of the Board of Advisors for Michael Best Strategies, also praised the committee's decision. He tweeted that "I have always known that Milwaukee is the perfect place for the Republican Party to hold its convention. Wisconsin is a battleground state, Milwaukee is a fabulous city and the people of Wisconsin are the best in America."
Evers, Kaul sue manufacturers for PFAS contamination
Governor Tony Evers and Attorney General Josh Kaul announced that they have filed a lawsuit against three Wisconsin manufacturers and fifteen other defendants "for wrongful, deceptive, and tortious conduct" that resulted in the contamination of water supplies and natural resources with PFAS. Those named in the lawsuit include Tyco Fire Products, Chemguard, 3M, and DuPont.
The complaint alleges that they defendants either knew or should have known that the use of their products would cause negative impacts for both public health and the environment. The accompanying press release says that the defendants should bear the costs of addressing PFAS contamination because they are "responsible for their presence throughout the state."
"Every corner of Wisconsin has been affected by PFAS contamination, and communities from Marinette to Wausau to French Island are facing the harsh reality of PFAS in their wells, causing some folks and families to even have to rely on water coolers and plastic water bottles for clean drinking water," Evers said in the press release. "We're taking immediate action to address PFAS in Wisconsin by ensuring accountability and responsibility for polluters and making sure Wisconsinites don't have to foot the bill to clean up the messes that others have made."
Evers, WHEDA announce $32.4M in multifamily housing tax credit developments
Gov. Tony Evers and the Wisconsin Housing and Economic Development Authority (WHEDA) announced that developers of affordable multifamily housing projects will receive $32,400,000 to address financing gaps caused by increasing construction costs and interest rates, as well as supply chain delays.
The funding will support a total of 22 developments in 11 counties that will provide about 1,200 new affordable housing units.
In April, Evers announced that $20,000,000 in federal funding from the American Rescue Plan Act (ARPA) would be given to developers to fill shortages in capital sources for multifamily housing projects which received federal or state housing tax credits in 2020 or 2021. After WHEDA received $38,000,000 in grant requests, $5,000,000 in ARPA funds and $7,400,000 in National Housing Trust funds were added, supporting 85% of requested project funding.
MU Law School National Poll
Marquette Law School releases national poll on Supreme Court
The Marquette Law School has released a new
national poll
surveying opinions on the U.S. Supreme Court in light of recent decisions concerning reproductive rights, the Second Amendment, and religious education. The poll was conducted between July 5th and 12th and surveyed 1,003 adults nationwide. The margin of error was +/- 4.0 percentage points. Quick hits include:
38% said they approved of how the Supreme Court is handling its job, compared to 61% that disapproved. In May, 44% said they approved and 55% said they disapproved.
36% said they favored overturning Roe v. Wade, up from 31% in May. 64% said they opposed overturning the landmark decision, down from 69% in May.
About 67% said that the perceived ideology of the Court was very or somewhat conservative, while 21% said it was moderate. Only about 10% said it was either somewhat or very liberal.
56% said that they were in favor of the Court's ruling in New York State Rifle & Pistol Association v. Bruen, which found that the Second Amendment protects the right to possess a gun outside the home. 44% said they opposed the ruling. In May, 66% were in favor and 34% were opposed.
36% said they had heard nothing about Carson v. Makin, which ruled that Maine cannot exclude tuition support to students attending religious private schools that is otherwise available to students attending secular private schools. 23% said they had heard of it, but did not know enough to have an opinion. Of those who did had an opinion, 59% favored the decision and 41% opposed it. This is a decline in support from when the question was last asked in September 2021, in which 69% of those with an opinion were in favor and 31% were opposed.
U.S. Senate Race
Johnson, NRSC release new ad on inflation
Sen. Ron Johnson (R-WI), in collaboration with the National Republican Senatorial Committee (NRSC), released a new advertisement about the impact of inflation in Wisconsin.
The ad claims that "record gas prices" and "40-year high inflation" is "costing Wisconsin families over $8,000 per year." It also notes Johnson's voting record, saying that he voted against deficit spending during President Joe Biden's tenure and helped to pass tax cuts during the Trump Administration.
In a press release, Sen. Rick Scott (R-FL), who chairs the NRSC, said that "Wisconsinites need Ron Johnson to continue to fight for them in Washington, not a Biden supporter who would rather fight for the liberal special interest groups that are destroying the American economy."
Democratic primary debate held at Marquette University
WTMJ-TV and
Wispolitics.com
held a
live debate
at Marquette University for candidates in the Democratic primary for U.S. Senate on Sunday. The forum included Lt. Governor Mandela Barnes, State Treasurer Sarah Godlewski, former Milwaukee Bucks executive Alex Lasry, Outagamie County Executive Tom Nelson, and Millennial Action Project founder Steven Olikara.
The candidates were unified in opposition to incumbent Sen. Ron Johnson (R-WI), who they argued was preventing Congress from addressing issues such as reproductive health and gun control.
Speaking on the recent overturning of Roe v. Wade, Nelson criticized those who failed to vote in the 2016 presidential election. He specifically named Godlewski, who did not vote despite working as the director of women's outreach in Wisconsin for Hillary Clinton's campaign. Godlewski rebutted that "I don't need to be lectured by any man on how important the 2016 election was."
Additionally, Godlewski criticized her primary opponents — all men — for their silence on reproductive health issues before the Supreme Court overturned Roe v. Wade. She argued that "if Wisconsin wants to restore its women's right to choose, they'll send the woman who will get the job done and defeat Ron Johnson in 2022 this November."
Notable moments include:
Barnes: called for new investments in education and good-paying jobs as a means to combat crime, further blaming much of Milwaukee's issues on poor trade deals that he claims have undermined the city's manufacturing sector.
Godlewski: called for further congressional action on gun control, including universal background checks and a national ban on assault weapons.
Lasry: said that he supports the use of federal spending to increase funding for law enforcement, invest in education, and workforce training.
Nelson: noted that he had voted against concealed carry and immunity for gun manufacturers during his tenure in the State Assembly and that he currently supports red flag laws and background checks.
Olikara: said that he worked through the Millennial Action Project to support federal legislation that would allow the Centers for Disease Control and Prevention (CDC) to study gun violence as a public health issue and said that he supports universal registration.
Bernie Sanders endorses Barnes
U.S. Senator Bernie Sanders (I-VT) announced that he is endorsing Lt. Governor Mandela Barnes in the Democratic primary for U.S. Senate, saying that Barnes' agenda "advances the interests of working families" and that Barnes is "the best positioned progressive candidate who will win both the primary and defeat Ron Johnson in November."
In a press release, Barnes thanked Sanders for his endorsement and said that his campaign is "…focused on uniting a broad base" and that "we have more in common with each other that we do with a pro-outsourcing, anti-jobs, anti-child care multimillionaire like Ron Johnson."
Sanders joins a slew of national, progressive leaders who have endorsed Barnes, including U.S. Senators Cory Booker (D-NJ) and Elizabeth Warren (D-NJ) and House Majority Whip Jim Clyburn (D-SC).
Nelson releases two new ads targeting primary candidates
Tom Nelson, the Outagamie County Executive and a candidate in the Democratic primary for U.S. Senate, recently released two new campaign ads.
The first was released digitally before his appearance at a debate for the Democratic primary candidates. The ad criticizes Alex Lasry, a former executive with the Milwaukee Bucks and his primary opponent, for being a "trust fund kid" who did not grow up or live in Wisconsin until recently. In an accompanying tweet, Nelson said that Lasry was a "self-funding plutocrat" and that "Congress needs less members of the 1%, not more."
In the second ad, Nelson says that he's "won six times in Trump Country, pulling for what matters; jobs, Medicare for All, union rights, women's rights, a planet in crisis." In a press release, Nelson says that the ad "highlights major contrasts with other frontrunners like Alex Lasry and Sarah Godlewski with references to his middle-class Wisconsin roots and that, unlike Mandela Barnes, he has consistently advocated for Medicare for All."
Barnes signals support for CAFO moratorium in Wisconsin
Lt. Governor Mandela Barnes, who is a candidate in the Democratic primary for U.S. Senate, said that he is open to implementing a moratorium on concentrated animal feeding operations (CAFOs) in Wisconsin. While this would not eliminate CAFOs in the state, it would create a cap and prevent the construction of new ones.
Barnes called on the Wisconsin Department of Natural Resources (DNR) to "…make sure that wherever large factory farms are being proposed that there is a vey real in-depth discussion with the community about what the environmental impact will be." He also claimed that CAFOs are unpopular in the communities in which they are located.
Limits on factory farms are gaining momentum in some national Democratic circles. For example, Sen. Cory Booker (D-NJ), who endorsed Barnes in January, introduced a bill that explicitly calls for a moratorium on CAFOs last year.
Godlewski releases ad criticizing Democratic Party, primary opponents
State Treasurer Sarah Godlewski, who is running in the Democratic primary for U.S. Senate, released a new television advertisement that "calls out her own party and her primary opponents for not prioritizing reproductive rights until it was too late." According to her press release, the cost of the ad was seven figures and will appear in multiple media markets in Wisconsin.
The ad features Godlewski speaking at the recent primary debate, saying that "…I was the only one talking about reproductive rights because for me, this is not an afterthought. If Wisconsin wants to restore its women's right to choose, they'll send the woman who will get the job done and defeat Ron Johnson."
Godlewski's press release also claimed that she has experienced "surging momentum" since Roe v. Wade was overturned, writing that her campaign had its best 72 hours of individual donations in June.
Congressional Races
Democrats discuss PFAS, abortion rights in 3rd Congressional District debate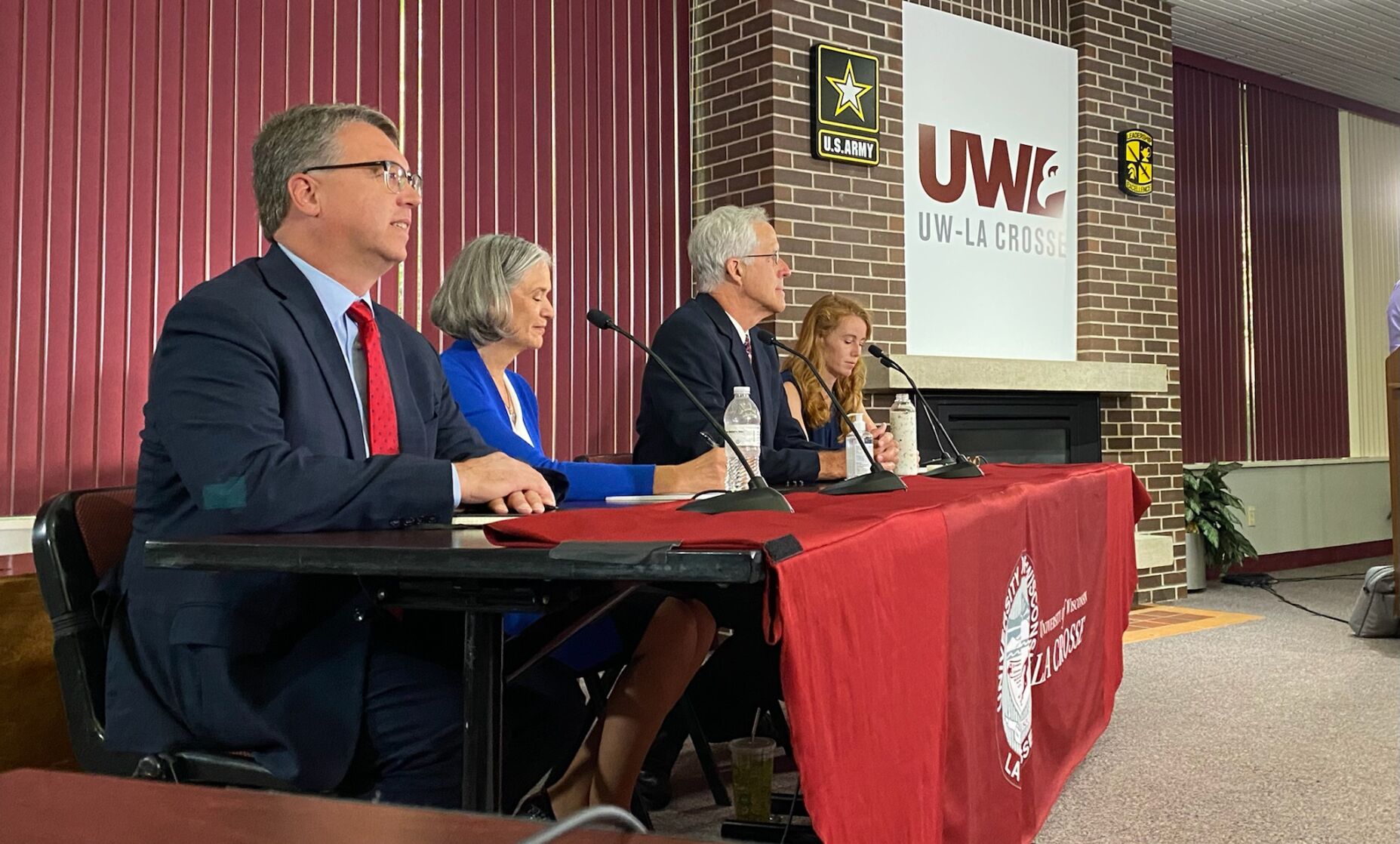 Candidates in the Democratic primary for Wisconsin's Third Congressional District participated in a debate at the University of Wisconsin-La Crosse this week. Universally, the candidates emphasized the importance of talking to rural citizens and finding common ground with conservative-leaning voters.
While the candidates did not criticize one another, they took aim at presumptive Republican nominee Derrick Van Orden. State Sen. Brad Pfaff (D-Onalaska) labeled Van Orden as a "threat to democracy" during his closing statement. Similarly, Eau Claire-area businesswoman Rebecca Cooke said that Van Orden was a member of the "radical right" and that "John McCain-style Republicans" have supported her campaign.
The candidates were asked about how they would secure funding to address PFAS contamination. Pfaff said that there should be a federal standard for PFAS levels and that the federal government should provide funding to both homeowners and small businesses who face PFAS contamination. Cooke similarly said she wants to pass federal legislation similar to the CLEAR Act, which would require the Wisconsin Department of Natural Resources (DNR) to establish standards for PFAS. La Crosse Alderman Mark Neumann said he supported investments in clean water and former CIA officer Deb McGrath said that a federal response was warranted.
Candidates also described their response to the recent overturning of Roe v. Wade. Cooke said that Congress should codify the right to an abortion into federal law; Neumann agreed, saying that abortion is an issue of body sovereignty. McGrath and Pfaff each shared personal stories and said that the issue of abortion is a personal decision.
Candidates were also asked if President Joe Biden should run for another term, although none provided a direct answer. Pfaff praised Biden for his work on COVID-19 vaccinations and U.S.-Russia relations, but called for "more work to be done" on inflation and drug costs. Cooke said that she supported term limits to restrict the influence of special interests.
Pfaff releases ad featuring incumbent Ron Kind's endorsement
State Sen. Brad Pfaff (D-Onalaska) released the first television advertisement of his campaign for the Democratic nomination in Wisconsin's Third Congressional District. The reported cost of the ad, which will be broadcast in the La Crosse and Wausau markets, exceeds $200,000.
In the ad, incumbent U.S. Rep. Ron Kind (D-WI) says that Pfaff will work to lower healthcare and prescription drug costs while protecting coverage for pre-existing conditions. Kind endorsed Pfaff in October 2021; Pfaff previously served as Kind's chief of staff.
Fundraising Opportunities
A list of all upcoming fundraiser opportunities can be found by clicking the button below. For any questions or more information, please do not hesitate to contact your Michael Best Strategies contact.