In this update:
New Episodes of Talking Politics
Upcoming Events
Governor's Race
Attorney General's Race
Secretary of State's Race
Legislative Races
Post-Session Updates
U.S. Senate Race
MICHAEL BEST STRATEGIES PRESENTS
Talking Politics with Billy Mac & EZ
Michael Best Strategies is back this week with two new episodes of our podcast Talking Politics with Billy Mac & EZ.
The podcast gives a "look behind the curtain" at all things Wisconsin politics with a bi-partisan discussion between political insiders and Michael Best Strategies' own Bill McCoshen and Evan Zeppos (see biographies below).
EPISODE 3:
Talking Wisconsin U.S. Senate Race
EPISODE 4:
Talking Wisconsin GOP Gubernatorial Primary
Bill McCoshen is a partner at Michael Best Strategies. Bill previously served as Chief of Staff to former Wisconsin Governor Tommy Thompson, and then as Gov. Thompson's campaign manager during his successful third-term gubernatorial campaign in 1994. Following the election, Gov. Thompson appointed Bill to serve as Secretary of the Wisconsin Department of Commerce. Over the next four years, Bill oversaw economic development programs throughout the state. Bill remains the youngest person ever to hold the position of gubernatorial chief of staff and cabinet secretary.
Evan Zeppos is a principal and senior public affairs advisor for Michael Best Strategies. Prior to joining Michael Best Strategies, Evan was the founder and owner of Zeppos & Associates, a top-rated, Milwaukee-based public relations and government affairs firm, before selling it to a local digital marketing and advertising firm in 2012. He served as executive vice president of public relations at that firm and headed its public relations department for five years before joining Strategies.
Upcoming Events
Michael Best Strategies
Wisconsin Pre-Primary Briefing
Michael Best Strategies is proud to present a pre-primary briefing regarding Wisconsin elections hosted by our own Bill McCoshen, Evan Zeppos, and Tony Langenohl next week Thursday, August 4th, 2022. The event will be taking place in the Michael Best & Friedrich Milwaukee office and virtually via Microsoft Teams.
If you are interested in attending please RSVP to Barbara Stevenson (bjstevenson@michaelbeststrategies.com), and please note if you will be attending virtually or in-person.
Michael Best Zoo Night
Clients and friends are invited to join the Michael Best Strategies and Michael Best & Fredrich team for a night of adventure for all at the Henry Vilas Zoo on August 11th! Children and significant others are invited and encouraged. The event will include a picnic dinner, cocktails, live music, animals, and more!
If you are interested in attending please contact your Michael Best Strategies contact and RSVP at the button below.
Governor's Race
GOP Gubernatorial Primary Debate
On Sunday, the Republican candidates for Governor met for a debate hosted by TMJ4 News and Marquette University. The debate included construction executive Tim Michels, former Lt. Governor Rebecca Kleefisch, and State Rep. Tim Ramthun. Business owner Adam Fischer is also running, but did not meet the requirements for the debate.
The decertification of the 2020 election was a major issue posed to the candidates. Tim Ramthun was the only candidate of the three who committed to decertifying the election, if he is elected, as former President Trump has demanded. Tim Michaels stated that "it's not a priority," but that he is focused on election reform. Rebecca Kleefisch pointed out that she sued over allowing ballot drop boxes and consolidation of polling places, and that she felt the 2020 election "was rigged." She also called for the abolishment of the Wisconsin Elections Commission and the creation of a new Office of Election Integrity at the state Department of Justice.
All three candidates focused in on Governor Tony Evers as a target, marking him as weak and ineffective on various issues and accusing him of being too responsive to the state's teachers union. All three also shared similar opinions on rejecting federal Medicaid expansion, breaking up Milwaukee Public Schools, and supporting the 1849 abortion ban. On tax reform, all three were in favor of some sort of reform. Kleefisch stated that she would advocate for a flat tax that would replace income tax, Ramthun said he would repeal income tax or local school tax levies.
Watch the full debate here: 2022 Wisconsin governor Republican primary debate: Full recording – YouTube
Republican candidates focus on gas tax on live radio event
Three candidates in the Republican gubernatorial primary participated in an event Wednesday hosted by Don O'Donnell, a conservative talk show host for WISN 1130 AM. The participants included Tim Michels, Rebecca Kleefisch, and Tim Ramthun. Although the event was billed as a debate, O'Donnell did not ask the candidates the same questions.
Michels said that he has never called to raise the state's gas tax due to his fiscally conservative stances. He also referenced recent criticisms from Kleefisch over his ties to groups which have lobbied for increases to gas taxes; Michels once served as president of the Wisconsin Transportation Builders Association (WTBA), which once lobbied for a federal gas tax increase. In response, Michels said "I think that it's very unfair, very disingenuous to use words lightly to say that I am a gas tax raiser."
Kleefisch — who also opposes increases to the tax — responded by referencing Michels' leadership role in WTBA, asking him "do your people who you say you lead just not listen, or are you just not taking responsibility?" Michels said that not every leader agrees with the majority's opinion, saying that "my word is good, integrity is everything." He added that "when I say I've never said I will raise gas taxes and I pledge I will never raise gas taxes, you can take it to the bank."
Ramthun said he is apprehensive towards repealing or reducing the state gas tax. He said that reducing the tax would not significantly lower prices for consumers, while eliminating it would create issues with funding road improvement and infrastructure projects.
Listen to the full debate here: ♫ The Dan O'Donnell Show | The Dan O'Donnell Show (iheart.com)
Watch the debate here: The Wisconsin Gubernatorial Primary Debate – YouTube
Kleefisch endorsed by former Vice President Mike Pence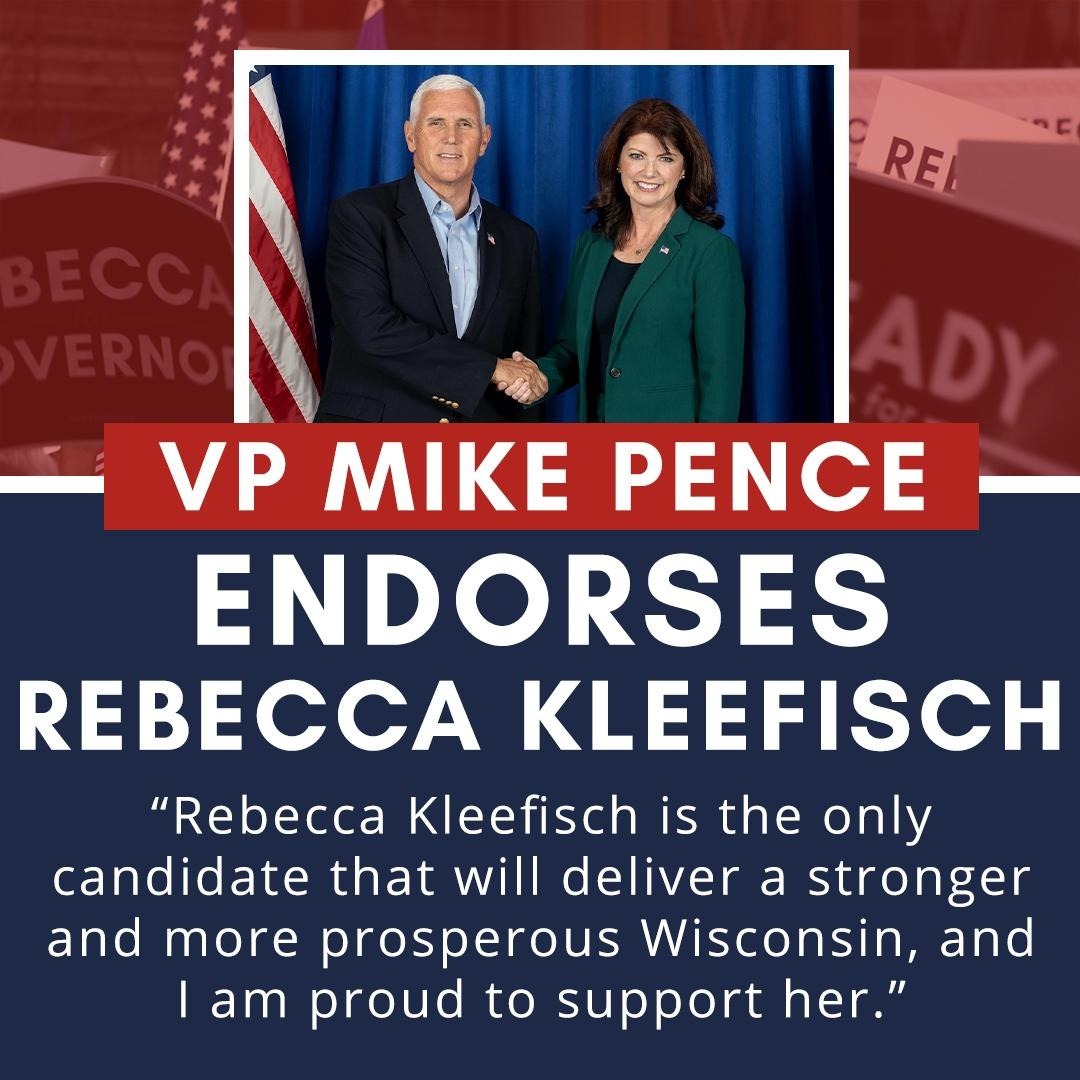 Late Wednesday, just 24 hours after former President Trump announced an August 4th campaign stop for Michels, former Vice President Mike Pence announced his endorsement of Michels' primary opponent former Lt. Governor Rebecca Kleefisch. In his endorsement, Pence declared that "Rebecca Kleefisch is the only candidate that will deliver a stronger and more prosperous Wisconsin, and I am proud to support her. Rebecca has a proven conservative track record and will draw on her experience to give parents more control of their children's education, grow the economy and get Wisconsin back to work, fight for traditional conservative values, and make Wisconsin streets safer. Conservatives across the Badger State can fight back against the radical left in Wisconsin and join me in supporting Rebecca Kleefisch for governor."
Wisconsin now joins Arizona as the third place where the former president and vice president have gone head to head. Just last week, Trump and Pence held public events in support of rival candidates for governor in Arizona. Last spring, the two lined up behind different candidates in Georgia's race for governor.
Trump to hold rally for Michels before primary
Former President Donald Trump has scheduled a rally in support of Tim Michels in Waukesha. The "Save America Rally" will be held at the Waukesha County Fairgrounds on August 5th, just four days before the gubernatorial primary election. Michels said that he was "looking forward to welcoming President Trump back to Wisconsin, and I'm honored to have his support in this election." Michels had said in June that Trump had not committed to campaigning for him in Wisconsin, saying that Trump will "make up his own mind."
Trump will also be visiting Milwaukee on August 20th as part of his "American Freedom Tour." Other scheduled speakers are Donald Trump Jr., former Secretary of State Mike Pompeo, former Fox News commentator Kimberly Guilfoyle, and political commentator Dinesh D'Souza.
U.S. Senator Ron Johnson (R-WI) said that, while he hopes that "…President Trump enjoys his time in our state," he will not be attending since Michels will be attending and he does not "endorse candidates in contested primaries."
Kleefisch targets Michels on illegal immigration in ad
Former Lt. Governor Rebecca Kleefisch released a new ad in which she calls Tim Michels, her opponent in the Republican gubernatorial primary, a "hypocrite" who is "lying about illegal immigration." The 15-second spot shows footage of crowds of people being pushed away from a wall by a line of police as well as people climbing over a wall as the narrator says "The truth: Michels and his Madison pals lobbied to let illegal aliens work on their taxpayer-funded road contracts. Cheap foreign labor to make himself richer? Tim Michaels is out for himself." As the ad closes, a photo of Michels' Connecticut home is shown next to a black and white photo of Michels.
The ad comes as Kleefisch and Michels, the widely accepted frontrunners for the GOP nomination for governor, have been locked in a heated battle over Michels' alleged past support for a gas tax increase, use of immigrant labor, and reliance on government contracts to build his wealth. The two will face off against one another as well as fellow Republican Timothy Ramthun during the August 9th partisan primary.
Ted Cruz endorses Kleefisch
U.S. Senator Ted Cruz (R-TX) announced that he has endorsed former Lt. Governor Rebecca Kleefisch in the Republican gubernatorial primary. In a press release, Cruz said that Kleefisch "…will fight for a stronger economy, school choice so parents are back in charge of their kids' education, and she will work to protect Life and our Second Amendment." In response, Kleefisch said that Cruz "…knows the fight Wisconsin is up against on the federal level and knows our state needs a strong, proven leader as governor to fight against Bidenflation and for our pro-life and pro-2nd Amendment values."
While Cruz does not have any personal connection to Wisconsin, he won the state in the 2016 Republican presidential primaries by a wide margin. Cruz received just over 48% of the vote while eventual President Donald Trump received 35%.
Michels proposes replacement for Wisconsin Elections Commission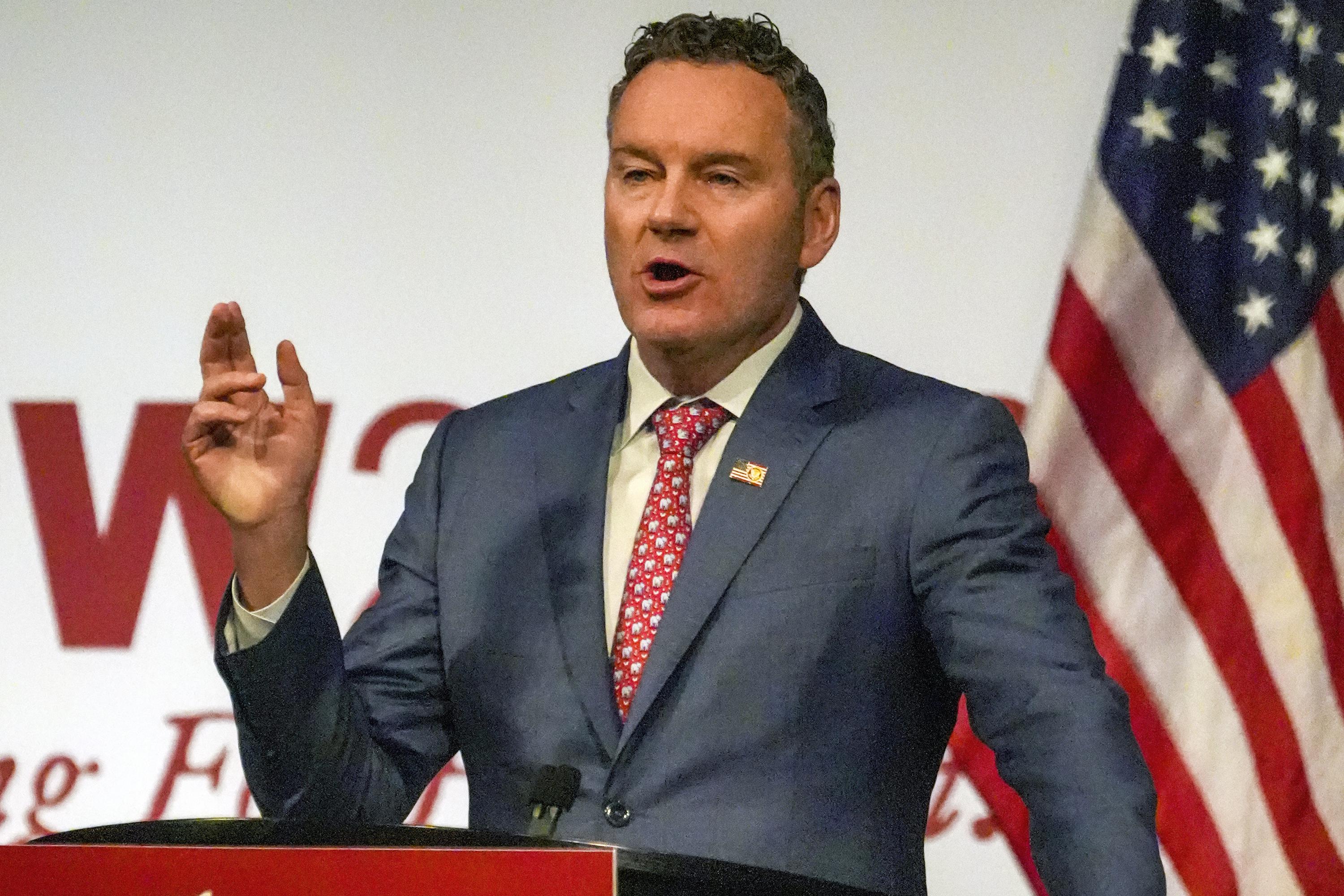 Tim Michels announced his proposal to replace the Wisconsin Elections Commission (WEC) titled "WEC 2.0" on Wednesday. The agency would be composed of members from each of Wisconsin's eight congressional districts. Although it is unclear how appointments would be made under the proposal, it could create a partisan oversight board because the majority of the state's congressional districts are represented by Republicans. Michels argued that the new board would be more "representative" than the current WEC, which is composed of three Democrats and three Republicans.
Michels may have implied that each member of Wisconsin's congressional delegation would make appointments to the board, as he said that "if people have a problem with that representative … they can go to their congressman. There's much more direct representation there." However, aides to Michels' did not answer whether this was the case. The Milwaukee Journal Sentinel noted that the state constitution does not explicitly prohibit members of Congress from appointing to state boards, although it would be unusual if not unprecedented.
Rebecca Kleefisch, Michels' opponent in the Republican gubernatorial primary, characterized the proposal as confusing during a live radio event on Wednesday. During that event, Michels had also tied Kleefisch to the current WEC, which was created while she was Lt. Governor in 2016. Kleefisch alternatively suggested that either the Wisconsin Secretary of State or the State Legislature should be charged with election oversight; Michels does not support the former since he believes that more than one person should be held accountable for election duties.
Attorney General's Race
Experience among top issues of GOP AG Primary
In the heated Republican primary for Attorney General, Adam Jarchow and Eric Toney have both worked continuously to position themselves as the top choice of law enforcement. Both have painted a picture of increased violence and unchecked lawbreaking in the state, while also vowing to rein in Democratic district attorneys general who are "weak on crime." Jarchow and Toney have drawn contrasts on who is best prepared and has the most experience to handle the responsibilities of attorney general. Eric Toney has 10 years experience as a district attorney, whereas Jarchow has 20 years of experience as an attorney in private practice. If elected, Jarchow would be the first elected Wisconsin AG since 1958 without district attorney or U.S. Attorney experience.
Jarchow has pledged to "immediately and swiftly bring transparency and accountability to the problems that we have with soft-on-crime judges and soft-on-crime district attorneys." He also acknowledged that his "opponent is part of that club, and he has shown himself to be totally unwilling to hold DAs accountable. Meanwhile, Toney has stated that he is "the only GOP candidate that has ever prosecuted a case, let alone handled a criminal case. It uniquely puts me in a position to know how to work with law enforcement." The winner of the August 9th primary will go on to face incumbent Democrat Josh Kaul.
Texas-based PAC spent $137K on TV buy for Adam Jarchow
In a recent filing, it was revealed that the Texas-based Badger Values PAC spent $136,738 on a TV ad buy to boost Jarchow. This is the second group to report an independent expenditure on behalf of Jarchow ahead of the August 9th primary. Americans for Prosperity has spent $278,698 supporting Jarchow through canvassing and mail. On top of this, Jarchow also began a six-figure TV ad buy last week. His primary opponents, Eric Toney and Karen Mueller, have had no reported independent expenditures.
Watch Jarchow's most recent ad here: Adam Jarchow for Wisconsin Attorney General – YouTube
Toney releases new radio ad
Eric Toney, the District Attorney for Fond du Lac County and a candidate in the Republican primary for Attorney General, announced the release of a new radio advertisement that highlights his recent endorsements and vision for the position.
The ad notes Toney's endorsements from several high-profile organizations and individuals, including U.S. Rep. Glenn Grothman, Wisconsin Right to Life, Wisconsin Family Action, the Fraternal Order of Police, the Milwaukee Police Association, and "over 100 sheriffs, District Attorneys, and police chiefs." In a corresponding press release, he asserts that he is "…the candidate that can unite the Republican Party and put Josh Kaul on trial for his failed record."
While Toney does not explicitly mention his primary opponent, former State Rep. Adam Jarchow, he does say that "Wisconsin is experiencing historic levels of crime and violence. The answer isn't legalizing drugs or on-the-job learning." This statement is in reference to Jarchow's support for loosening criminal penalties for possessing small amounts of marijuana in 2017 while in the State Assembly and his lack of prosecutorial experience; Jarchow has never prosecuted a criminal case in his career as an attorney.
Listen to the ad: Eric Toney Radio Ad #1 – YouTube
Jarchow releases a new radio ad
Former State Rep. Adam Jarchow released a new radio advertisement on Thursday to supplement his previous six-figure broadcast television ad buy. According to a press release, the cost of this initial radio ad buy was $20,000. It will be broadcast in Madison, Milwaukee, Green Bay, and Wausau.
In the ad, Polk County Sheriff Brent Waak says that Jarchow "…will bring real leadership to the Department of Justice and make Wisconsin safe again." A female narrator also says that "crime is out of control in this city." Another narrator claims that "liberal politicians … shut down our state, prosecuted small business owners, and let radicals terrorize our streets" and that Jarchow "…represented small businesses for free in the Supreme Court case that overturned Evers' illegal order." It ends by listing some of Jarchow's other endorsements, including the National Rifle Association (NRA) and Wisconsin Right to Life.
Listen to the ad: Adam Jarchow for Attorney General – First Radio Ad – YouTube
Secretary of State's Race
According to WisPolitics.com, a Virginia-based group calling itself Election Integrity PAC spent $44,870 on mail to support Republican Jay Schroeder (R-Neenah) for secretary of state. Schroeder is a self-described "America First candidate" running on a platform of "election integrity." If elected, Schroeder has promised to abolish the Wisconsin Elections Commission and move its duties to the Secretary of State's office. Schroder will face off against fellow Republicans Rep. Amy Loudenbeck (R-Clinton) and Justin Schmidtka (R-Green Bay). The winner of the GOP primary election will go on to face either Democratic incumbent Doug La Follette or his challenger Alexia Sabor.
Legislative Races
Legislative Primary Election Preview
With the August 9th Primary fast approaching, Michael Best Strategies will be providing three separate updates on the Legislative Primary Elections. With this week being the third installment of the series, we will be focusing on incumbent lawmakers being challenged by members of their own party.
Challenging Incumbent Primaries
State Assembly
State Senate
Senate District 9: Senate Majority Leader Devin LeMahieu (R-Oostburg) is being challenged in the August 9th Primary by Republicans Jeanette Deschene (R-Manitowoc) and Ruth Villareal (R-Sheboygan). LeMahieu was elected to the State Senate in 2014 and has been re-elected since. Deschene said in an interview with the Milwaukee Journal Sentinel she decided to run for state Senate, in part, after losing her job with a health system in the fall because of COVID-19 vaccine work requirements. She said her campaign is focused on inflation, education, a rejection of vaccine mandates, crime and election issues. Ruth Villareal also worked as a nurse until, according to her campaign website, she lost her job due to COVID-19 vaccine mandates. According to an article by Wispolitics.com, Villareal has spoken at 2020 decertification events. Her webpage identifies upholding the Constitution, school choice, medical freedom, and restoring our economy as her campaign's key issues.
Senate District 21: Senate Majority Caucus Chair Van Wanggaard (R-Racine) is being challenged in the August 9th Primary by Republican Jay Stone (R-Pleasant Prairie). Wanggaard was elected to the State Senate in 2010 and has been re-elected since. Stone is a retired hypnotherapist and vice president of Honest, Open and Transparent Government in Racine. With 603 filed signatures to challenge Senator Wanggaard in the GOP primary, Stone is running on a platform primarily centered around election integrity and a transparent administration. According to an article by Wispolitics.com, Stone has filed various complaints over how the 2020 election was administered.
Post-Session Updates
Evers considering state gas tax holiday
Gov. Tony Evers confirmed this week that he is considering the temporary suspension of the state's 31 cents per gallon gas tax following record high gas prices in Wisconsin. In an interview with TMJ4 News, he said that any suspension would need to be temporary since the tax generates state revenue that is used to build and repair roads. He also said that the state's multibillion dollar surplus would be used to cover the hypothetical suspension. At a separate event in Racine, Evers said that "we have millions of dollars in our coffers, and having that holiday would be appropriate. We're considering it."
While Evers has publicly called on Congress to suspend the federal 18.4 cents per gallon gas tax, he was unwilling to suspend the state tax earlier this year. He argued that the nationwide surge in gas prices was "a federal issue" that was caused by the Russian invasion of Ukraine. In June, he issued an executive order that declared a period of "abnormal economic disruption," prohibiting the price gouging of gas or diesel fuel through November and the selling of either at more than 15% above the highest price the product was sold 60 days prior.
State moving forward with collection and disposal of PFAS-contaminated firefighting foam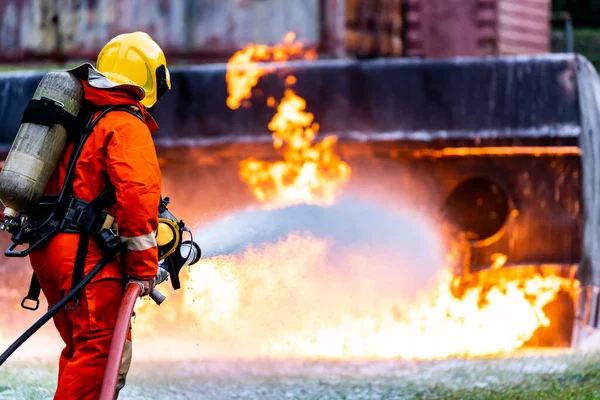 This week, the Wisconsin Department of Natural Resources (DNR) announced it is partnering with the Department of Agriculture, Trade, and Consumer Protection (DATCP) to accept bids to dispose of the roughly 25,000 gallons of firefighting foam containing the "forever chemical" PFAS. The DNR surveyed just under 300 fire departments this spring, finding that PFAS foam is available for collection across 64 Wisconsin counties. A prior survey conducted in 2020 estimated all fire departments in the state had between 63,200 and 96,300 gallons of PFAS firefighting foam.
Mimi Johnson, director of DNR's Office of Emerging Contaminants stated, "We know increasingly that there's great interest to get rid of it, so that there's not the danger of it spilling or being used, and so we're working to make sure that we can help facilitate that happening." Johnson also expressed that the agencies are excited to support local fire departments and communities through this state program.
Transmission lines that incorporate broadband and electric vehicle charging discussed at Wisconsin Technology Council event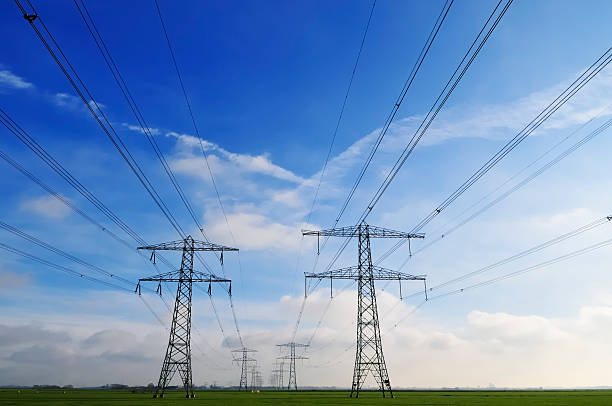 The Wisconsin Technology Council event in Madison this week brought to the table a new idea where transmission lines incorporate broadband and electric vehicle charging. NextGen Highways, an organization that includes members of the Minnesota-based Great Plains Institute, a transportation nonprofit in Georgia called the Ray, and several independent consultants, is working to advance this approach. Funding for the group has come from renewable energy groups like the Energy Foundation, the McKnight Foundation, and Breakthrough Energy.
NextGen Highways' Randy Satterfield said "the concept is, as we build out the transmission infrastructure, to coordinate the planning of that build to couple transmission together with broadband and EV charging — and doing it all within highway right-of-ways." Satterfield emphasized that the group is "deeply interested in advancing a clean energy economy" and furthering efforts toward decarbonization. He noted the Midwest's regional transmission regulator, called MISO, just approved over $10 billion in new transmission projects that will help connect new clean energy projects.
Greg Levesque, of the American Transmission Co., said many generation projects in the MISO queue are solar installations. Unlike coal and gas projects that are generally near water sources such as lakes or rivers, solar can be "much more dispersed" and built in rural areas. "Using highways is certainly part of the equation, but when you are in those rural areas, you are going to have to find your way through some less developed areas," Levesque said. "Where the highways really help is as you're moving those renewable resources over large areas."
Watch the full discussion here:
https://wiseye.org/2022/07/26/wisconsin-technology-council-electrifying-our-highways-how-wisconsin-can-lead-the-way/ 
U.S. Senate Race
Alex Lasry drops out of U.S. Senate Race, endorses Barnes
Alex Lasry, an executive who is on-leave from his position with the Milwaukee Bucks, dropped out of the Democratic primary for U.S. Senate on Wednesday after spending more than $12,300,000 of his own money on his campaign.
In an interview with the Milwaukee Journal Sentinel, Lasry endorsed Lt. Governor Mandela Barnes, saying that "Mandela won this race." He also said that he talked with U.S. Senator Tammy Baldwin (D-WI), saying that "after talking with Tammy and seeing the data, I think it was clear that there was no path forward for us to be able to win." In regards to his future in politics, Lasry said that "whether it's running for something in the future or just making sure that we're getting Democrats elected up and down the ballot, that's something I'm always going to be involved in. But now I'm going to go enjoy some much needed downtime with my wife and daughter, go back to the Bucks and make sure we can do all we can to win a championship and get Mandela elected, and Tony [Evers] elected and Josh [Kaul] elected."
In a statement provided to the Milwaukee Journal Sentinel, Barnes said that he was "grateful to Alex for all the work he's done to move Wisconsin forward, and I'm proud to have his endorsement." The campaign manager for Outagamie County Executive Tom Nelson, who also recently dropped out and backed Barnes, responded that "it's clear Tom Nelson graciously stepping aside to endorse Mandela Barnes meant Alex Lasry had no path to victory. Now we will all work together to unite behind Mandela Barnes and defeat America's worst senator in Ron Johnson."
Tom Nelson drops out of U.S. Senate Race, throws support behind Barnes
Tom Nelson, a former state legislator and current executive of Outagamie County, announced this week on Twitter that he has decided to end his campaign for U.S. Senate and endorse Mandela Barnes for the Democratic nomination. In a subsequent tweet explaining his decision, Nelson said "We ran out of money. So I am suspending our campaign and endorsing the one candidate who is not trying to buy this election: #TeamMandela." Nelson went on to post a video in which he says "the progressive vote is consolidated, and the progressive family is one."
Nelson's decision comes on the heels of the second quarter financial reporting deadline for candidates that showed Nelson significantly trailing his Democratic counterparts in fundraising. Nelson reported raising $227,464, spending $535,560, and having $241,666 cash on hand at the end of Q2. Barnes, meanwhile, raised $2.1 million, spent almost $2.3 million and had almost $1.5 million cash on hand; Lasry raised $2.1 million, spent nearly $2.3 million and had nearly $1.5 million in the bank; Godlewski raised almost $1.6 million, spent $2.7 million and had $464,578 cash on hand at the end of the quarter. Alluding to the wide disparity in cash, Nelson tweeted that "After we defeat Johnson, we'll work to get big money out of politics so the next underdog candidate has a better shot & we'll have a Senate [with] fewer millionaires & more working class kids like those from the 53206 zip code in Milwaukee or from Carol Lynn Drive in Little Chute." In response to Nelson's exit, Mandela Barnes stated, "I deeply respect Tom Nelson's commitment to the working people in this state and I'm thankful for his endorsement…It will take all of us coming together in every corner of this state to beat Ron Johnson."
Sarah Godlewski drops out of U.S. Senate Race, endorses Barnes
State Treasurer Sarah Godlewski announced Friday morning that she is dropping out of the U.S. Senate race and endorsing Lt. Governor Mandela Barnes. In a statement, Godlewski said that in order for Democrats to defeat Senator Ron Johnson, they needed to band together. She stated that "it's clear that if we want to finally send Ron Johnson packing, we must all get behind Mandela Barnes and fight together. I'm proud of what our 72-county campaign has accomplished, and while I may not be on the ballot this November, every issue we fought to bring front and center will be."
Godlewski is planning to hold a press conference with Barnes this afternoon in Fitchburg where a formal announcement will be made. Barnes is now the only major Democratic candidate remaining and will face off against Ron Johnson in November.
Barnes releases TV ad touting working-class roots, promises to grow manufacturing jobs in U.S.
With Tom Nelson dropping out, Mandela Barnes now has the sole claim to being the only non-millionaire candidate remaining in the race for U.S. Senate. In a new 30-second ad called "Made in America," Barnes once again promotes his working-class roots and desire to grow manufacturing jobs. "My Mom was a teacher and my Dad worked third shift" says Barnes as the spot shows him riding on a tractor around a farm. Barnes then goes on to say that he's "tired of excuses from millionaires running the Senate" and that he'll "bring manufacturing back here so folks like you who actually earn your paychecks finally get a fair shot."
According to a press release from the Barnes campaign, the spot is the fourth television ad of his campaign and is part of a multi-million dollar buy being aired on broadcast, cable, and digital throughout the state.
Watch the ad: https://www.youtube.com/watch?v=d24rwpRdv1M
Fundraising Opportunities
A list of all upcoming fundraiser opportunities can be found by clicking the button below. For any questions or more information, please do not hesitate to contact your Michael Best Strategies contact.